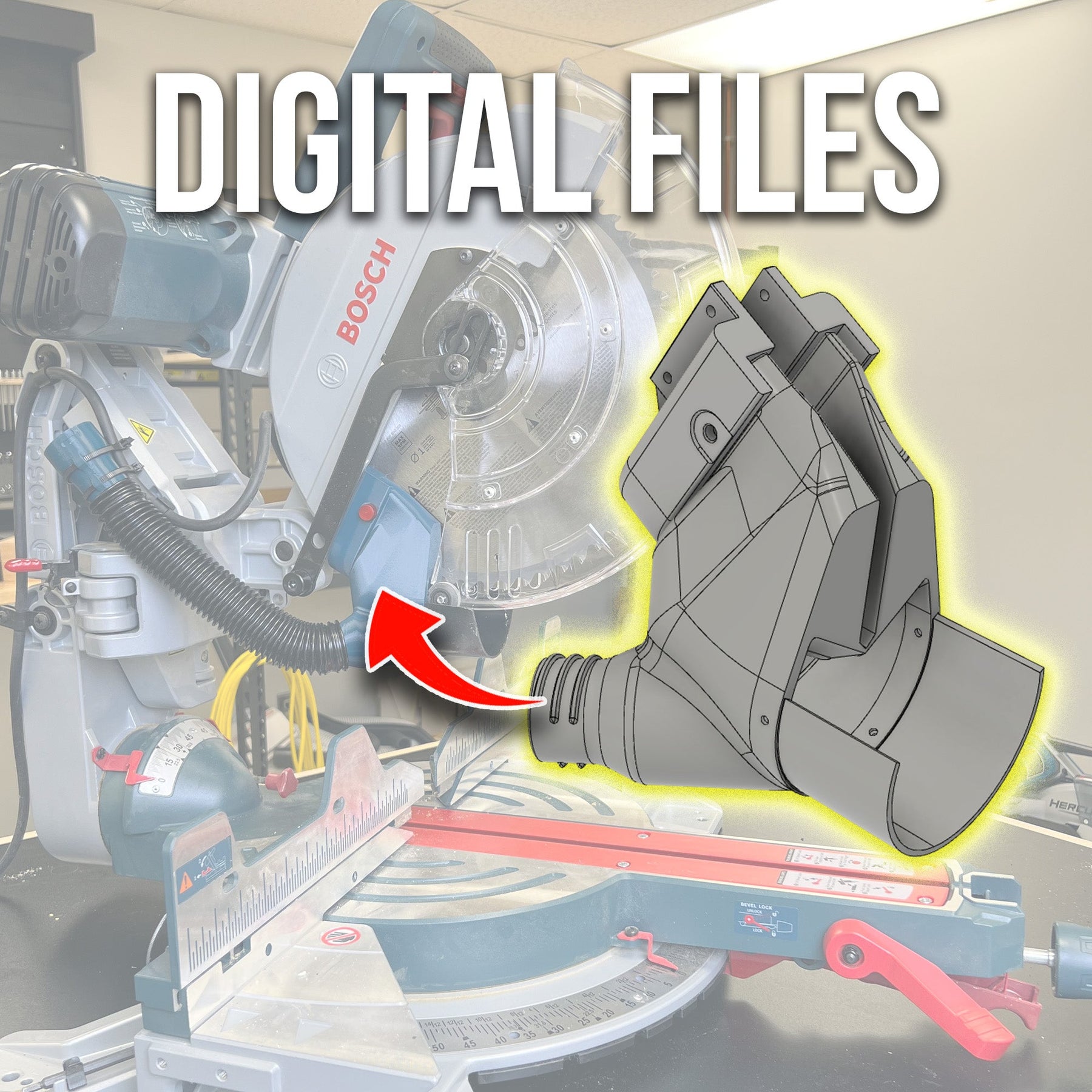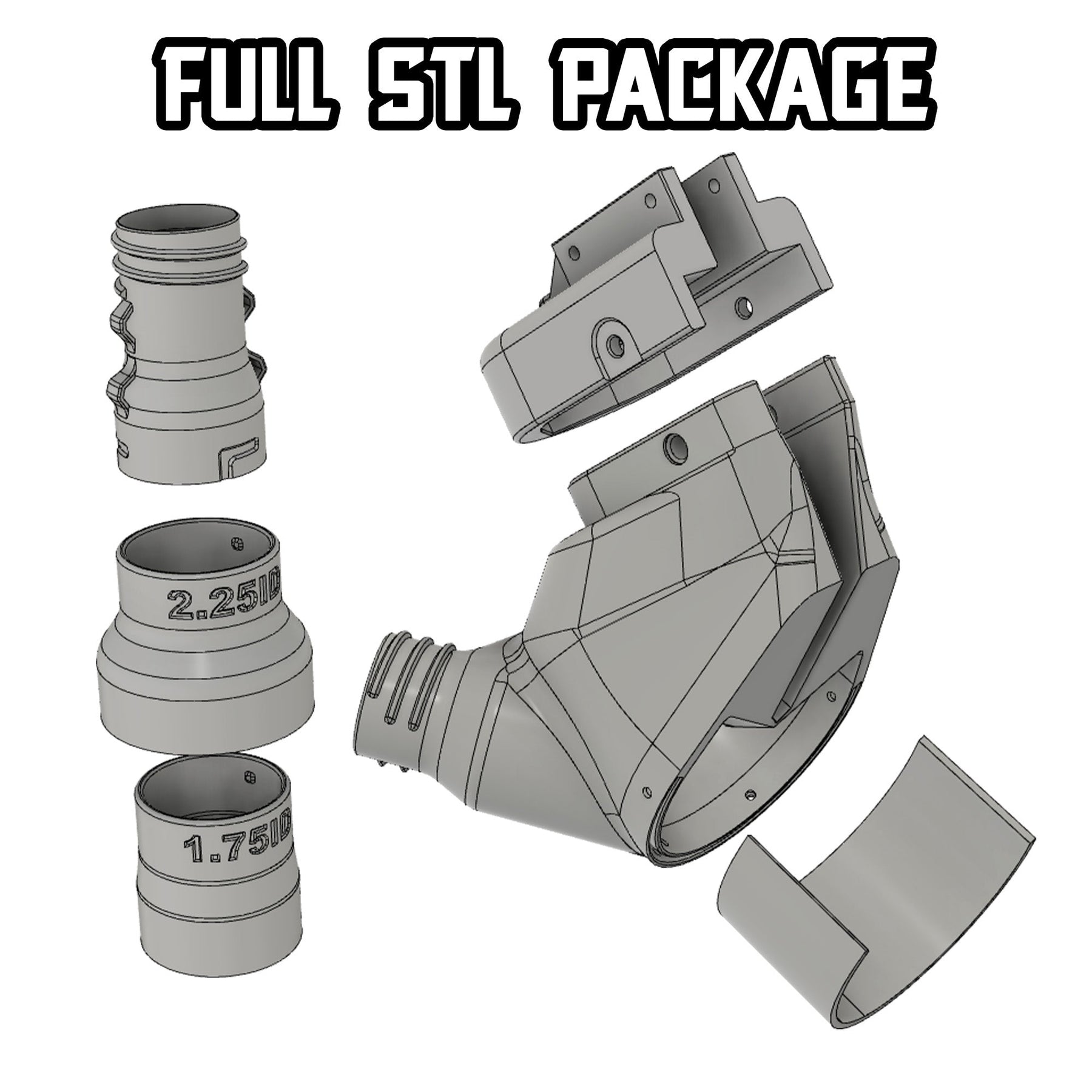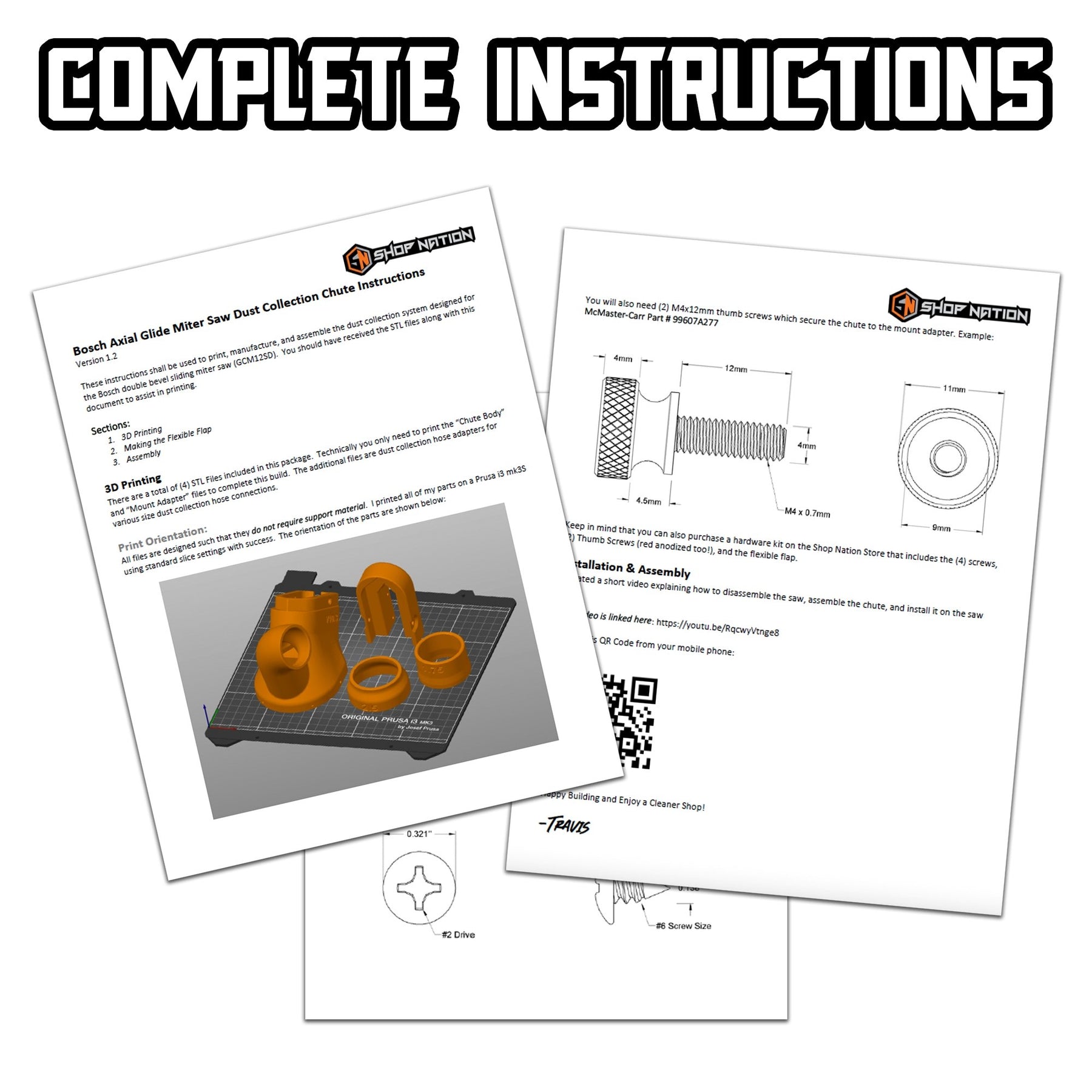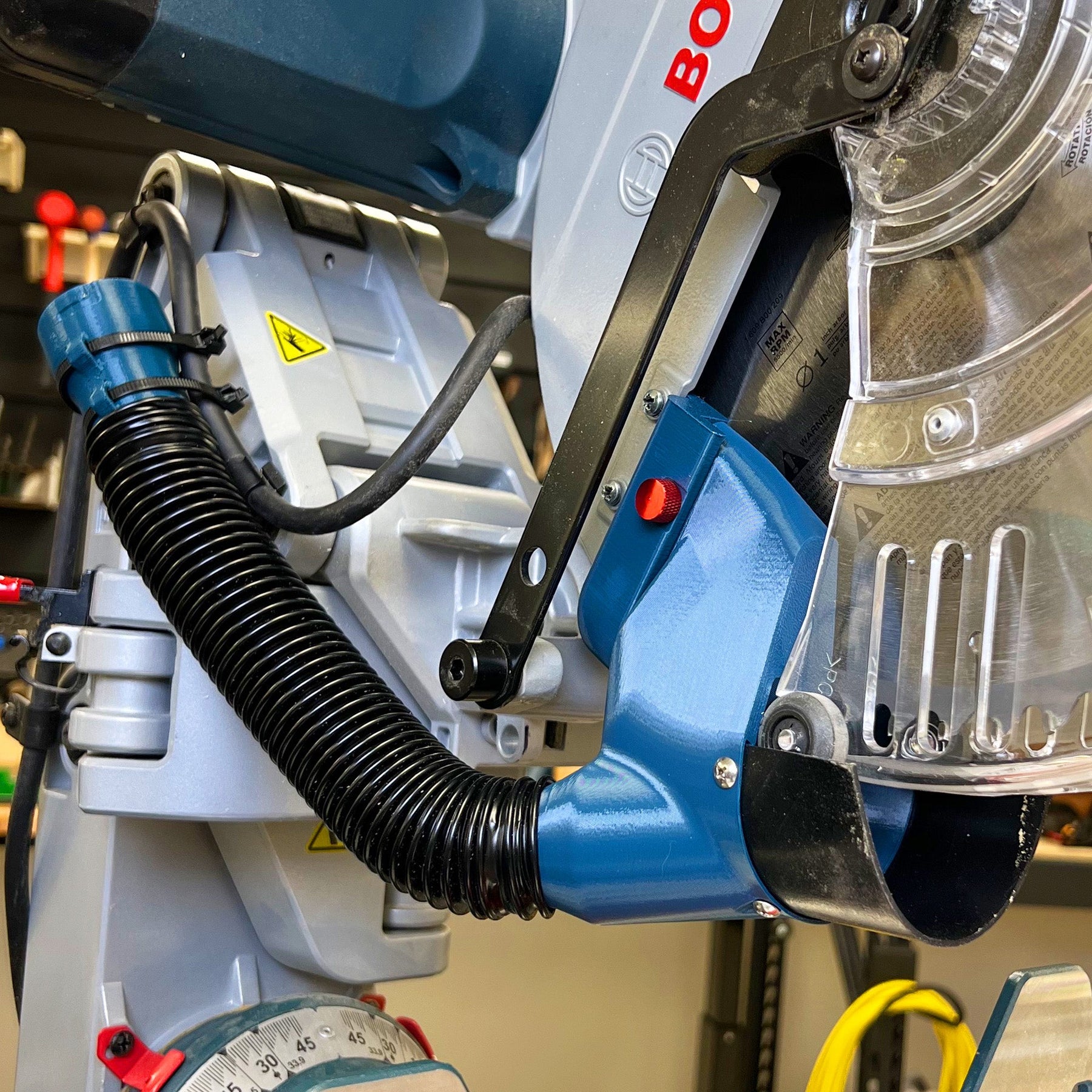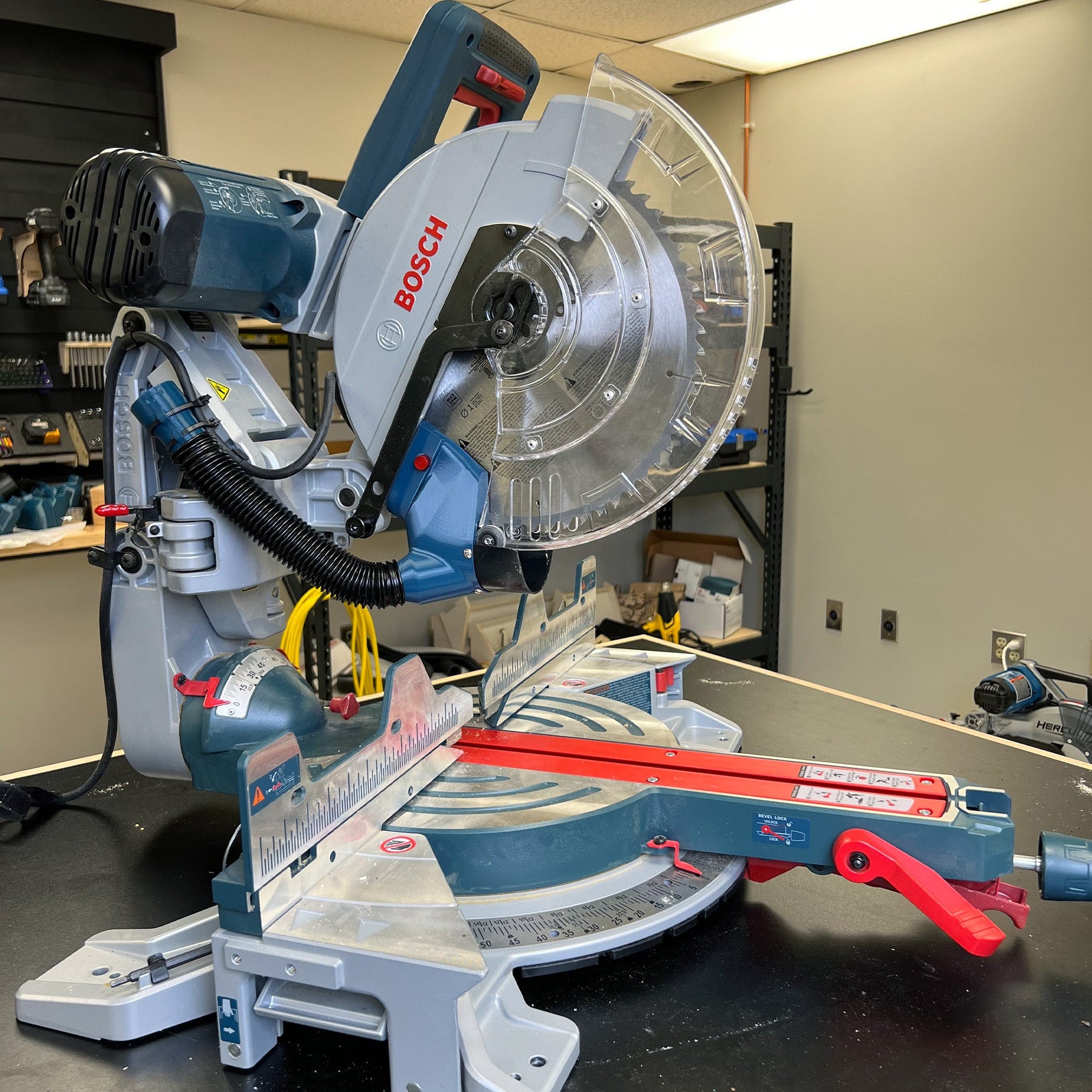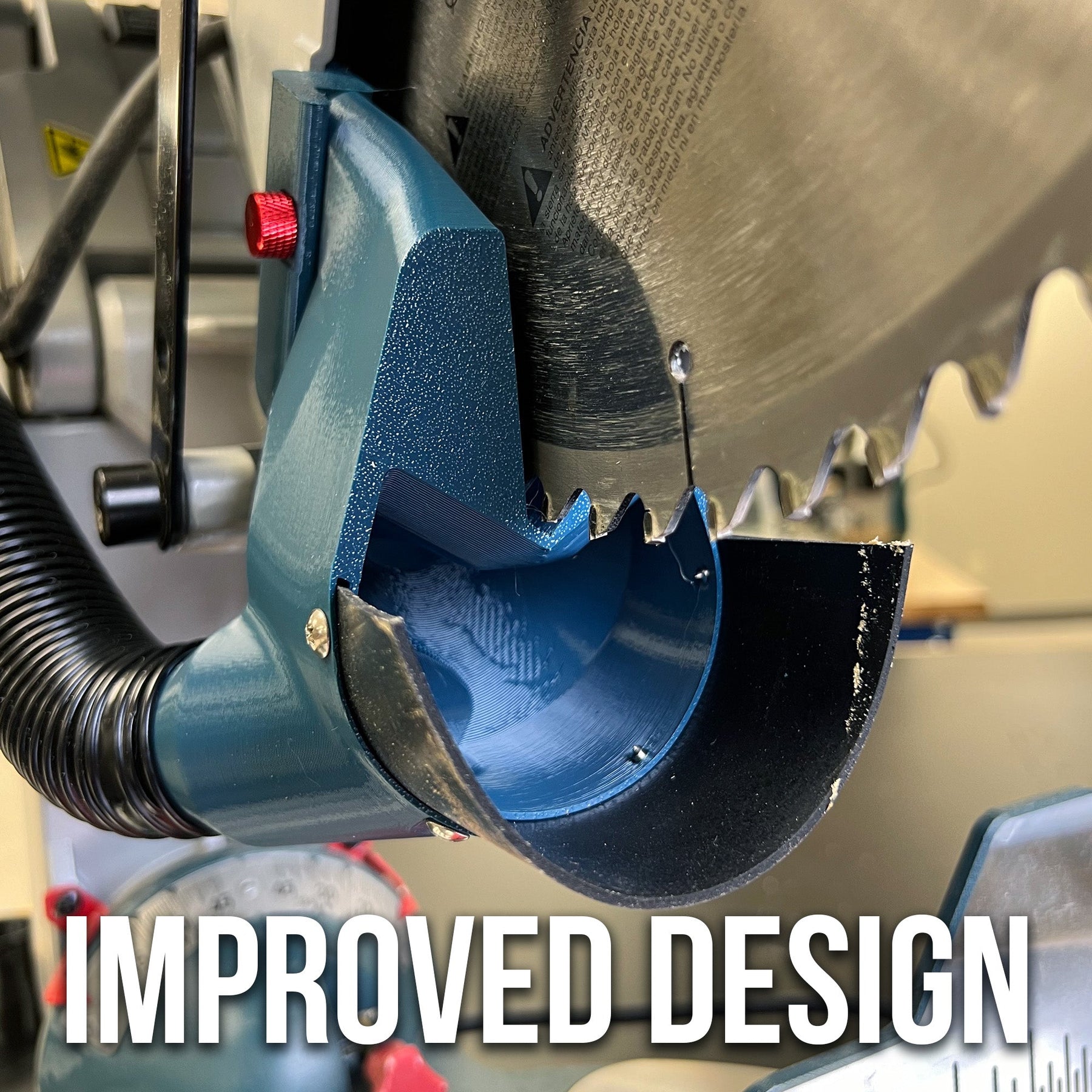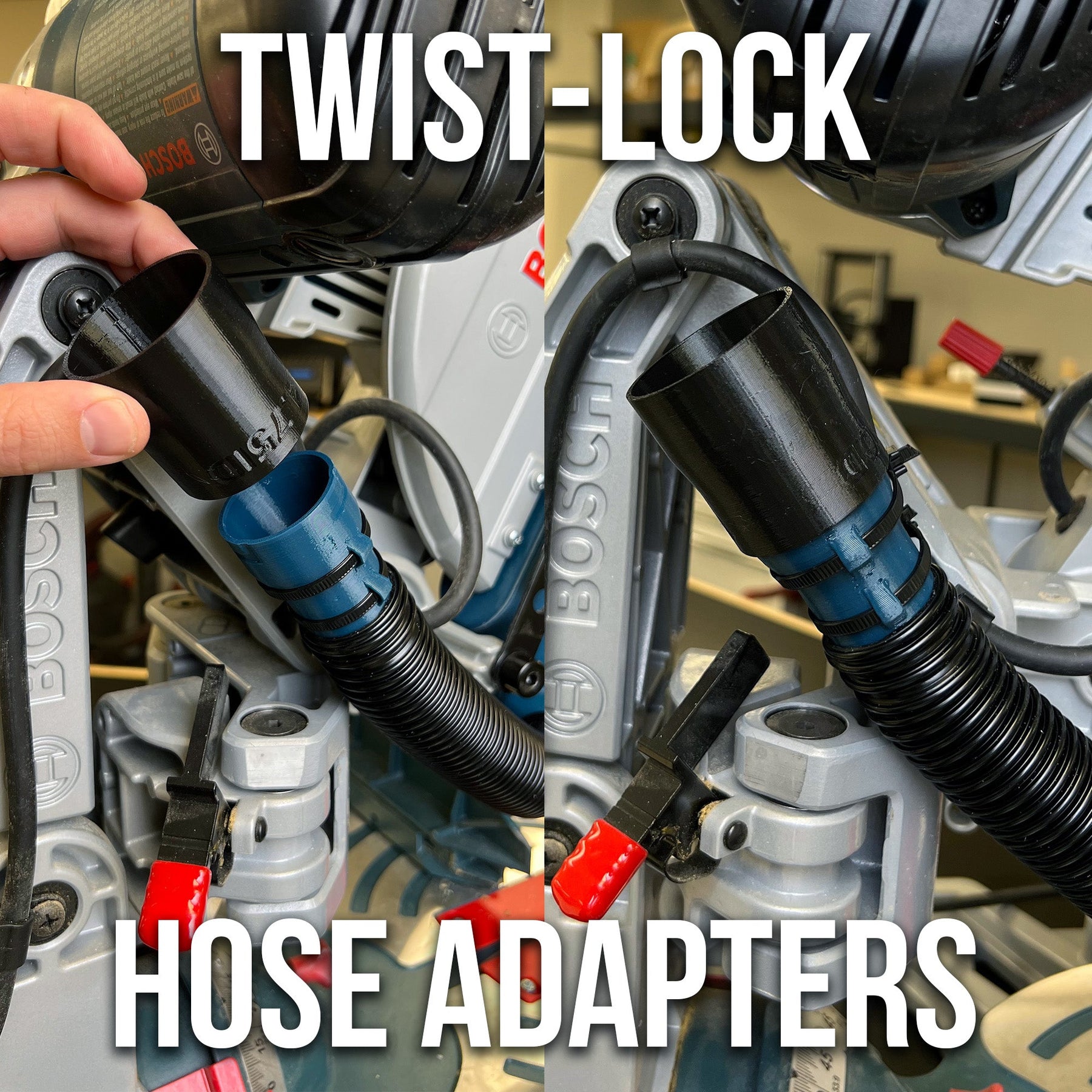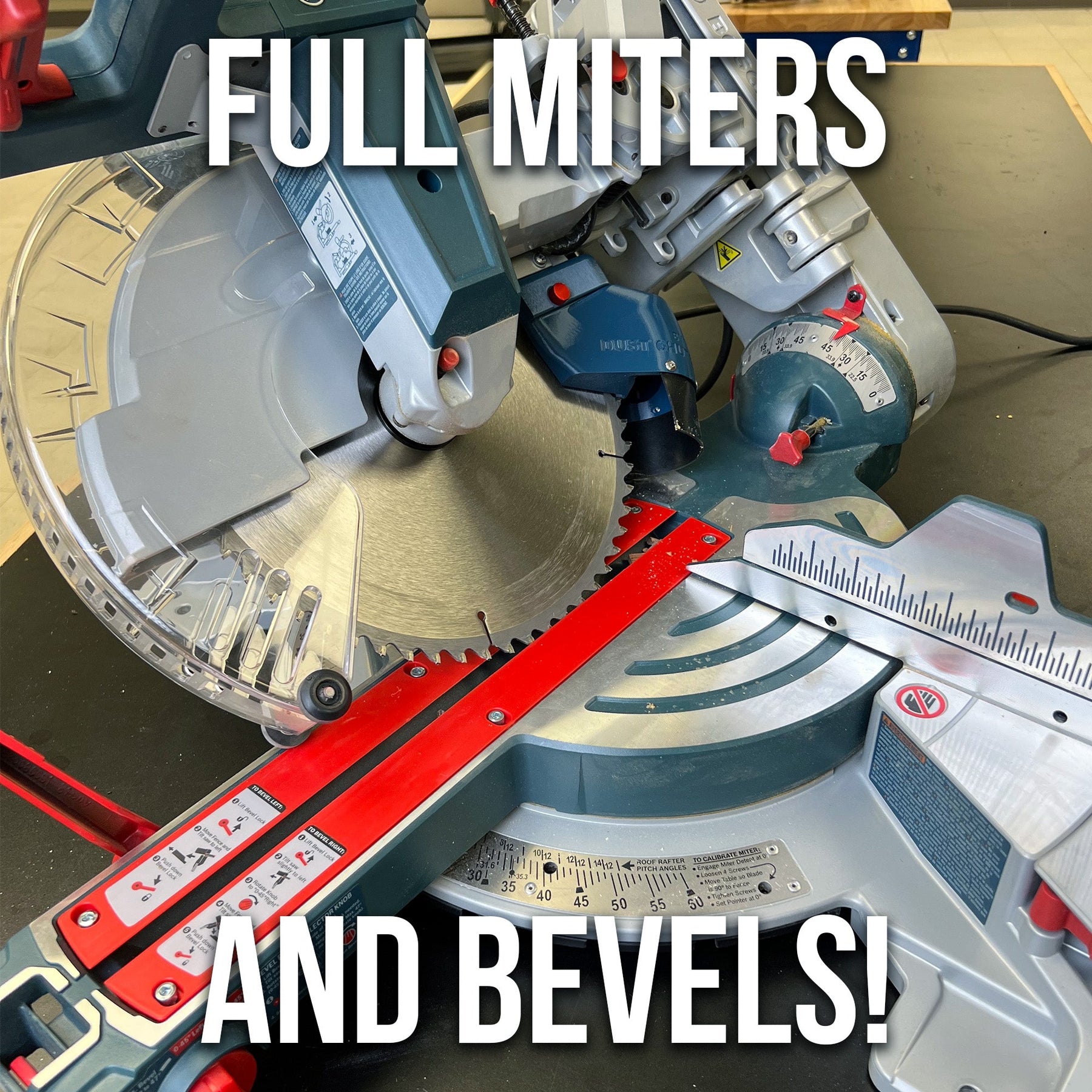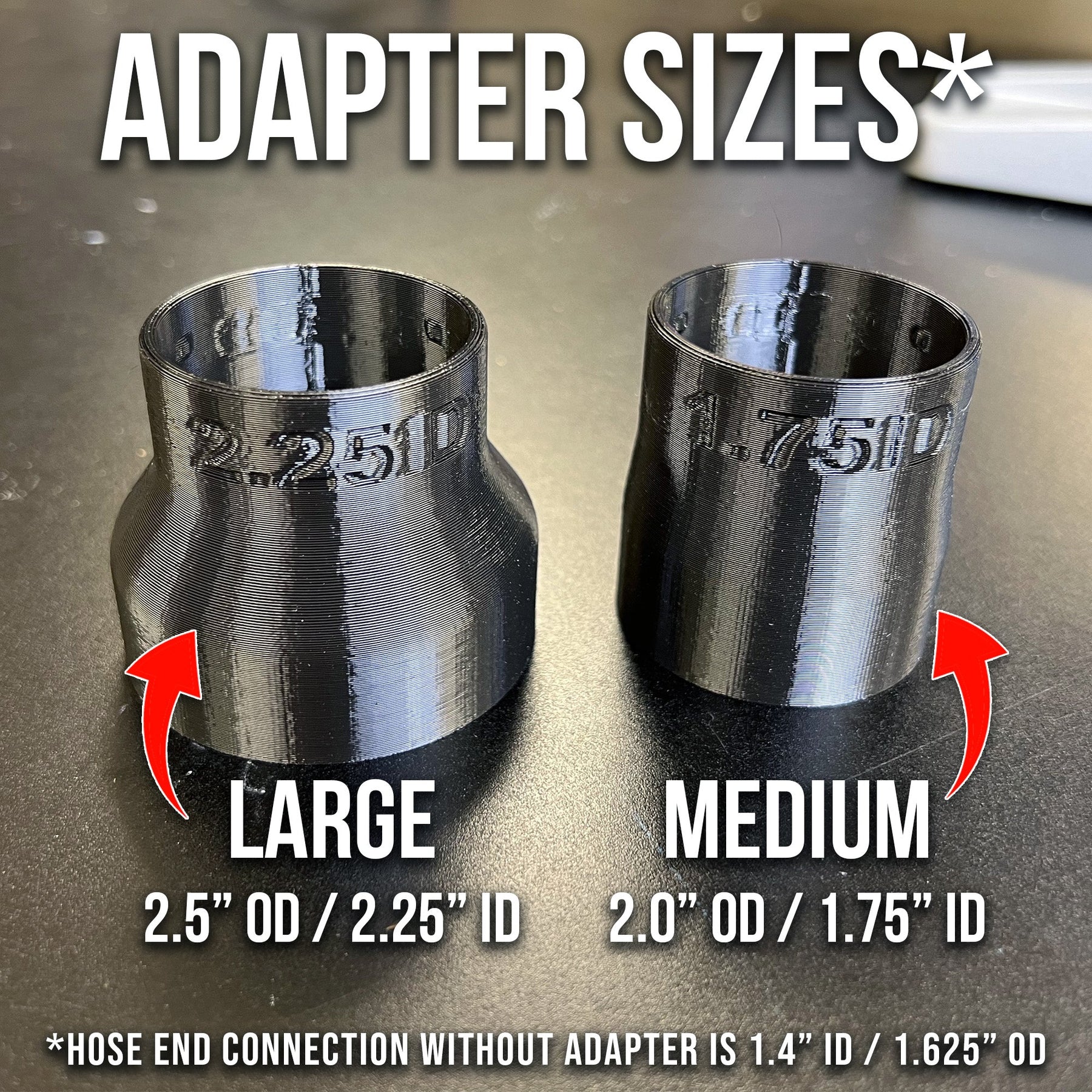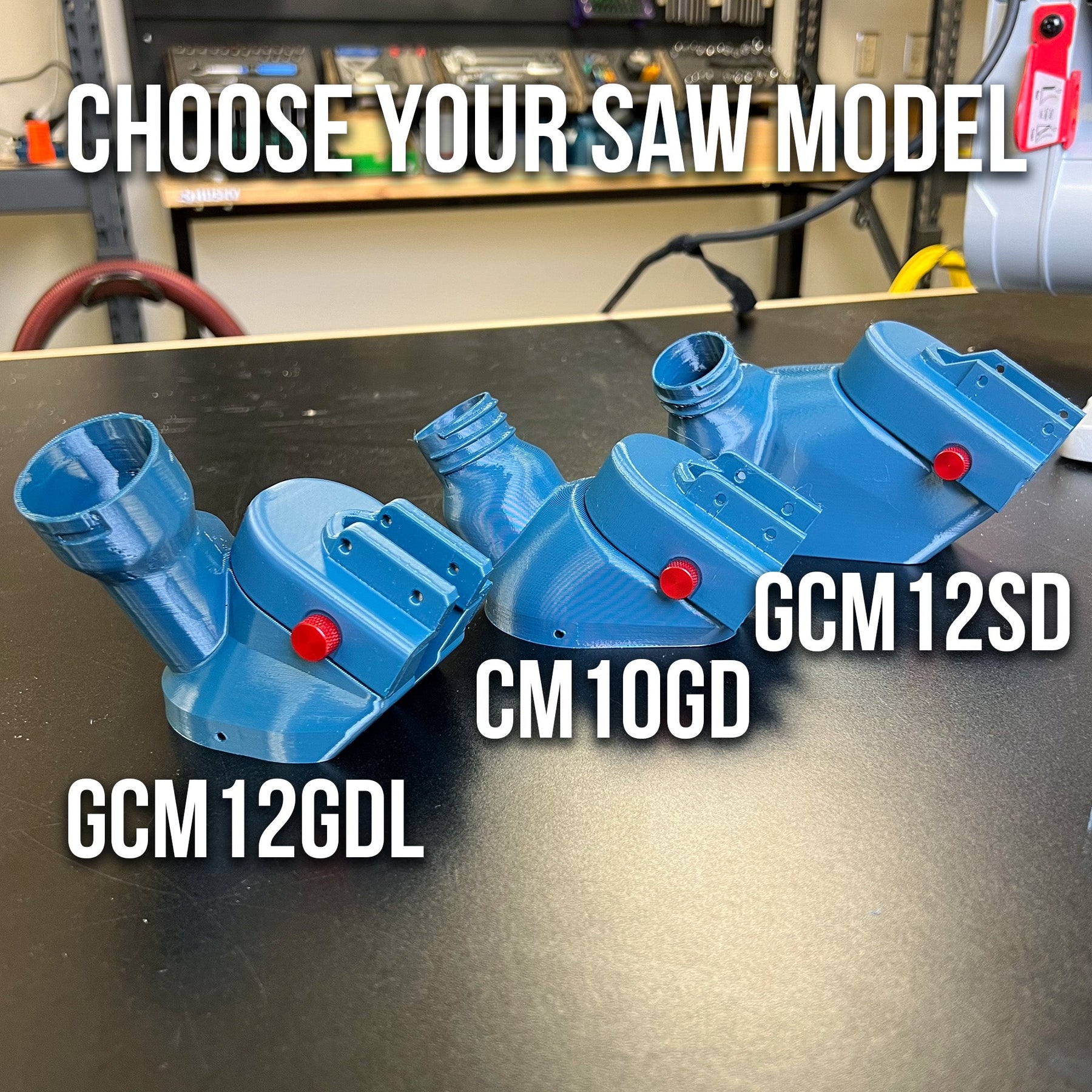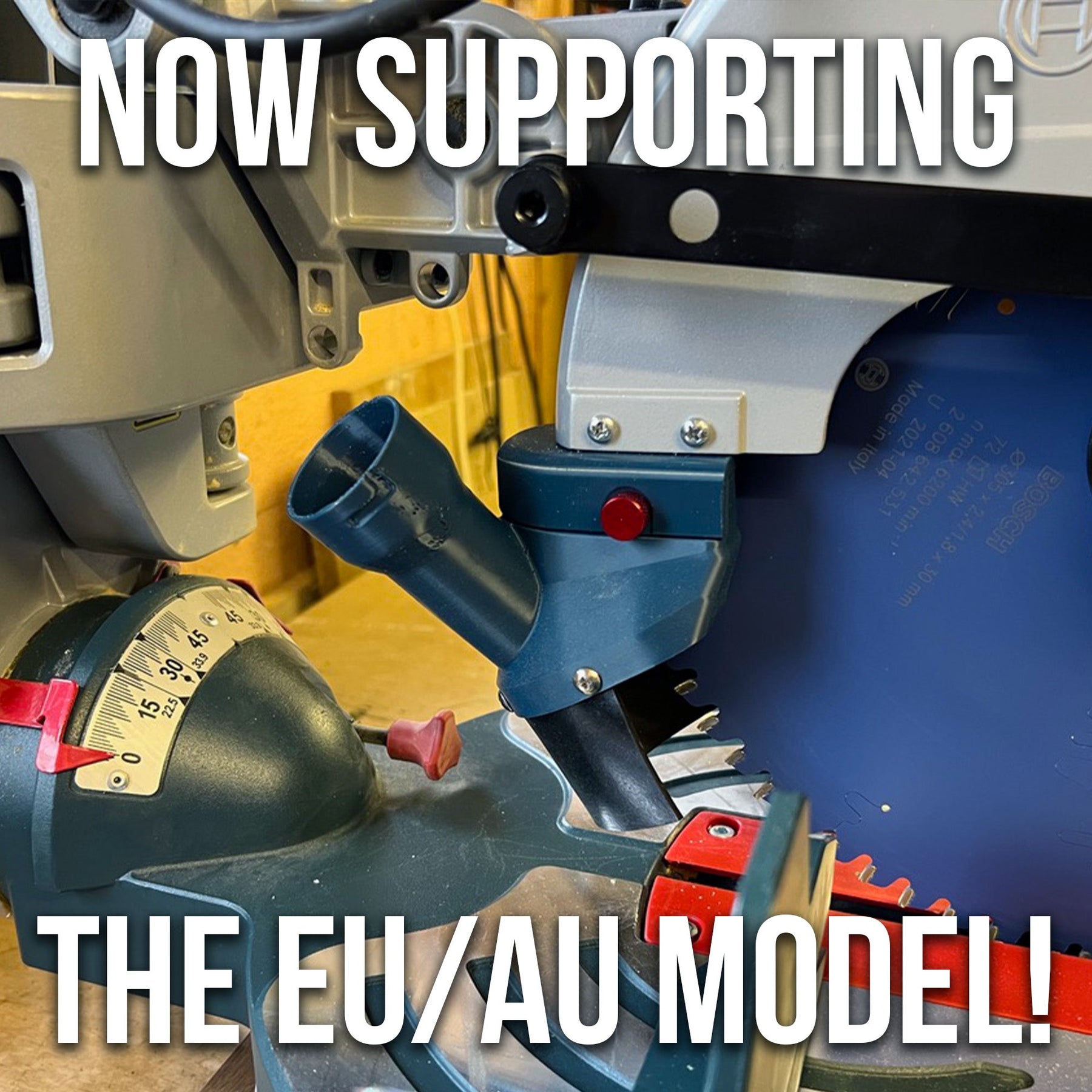 DIGITAL FILES - Bosch Axial Glide Miter Saw Dust Collection Chute
Saw Model:
GCM12SD (12" North American Model)
THIS IS A DIGITAL DOWNLOAD for a fully engineered solution that replaces the dust collection attachment on your Bosch Axial Glide Compound Sliding Miter Saw. If you have access to a 3D Printer and would like to make your own, then this listing is for you.

NOTE: Only the saw models listed are supported.  If your saw's model number is different - this WILL NOT FIT!

You will see a HUGE improvement in dust collection efficiency with this upgrade - all without losing your saw's capacity! In the rare cases where this dust chute gets in the way, simply remove it via (2) thumb screws and replace when you're done.

Included Files:
(1) STL for Dust Collection Chute Body
(1) STL for Hub Mount that attaches to the saw blade shroud
(1) STL for Hose Transition (1.625" OD / 1.4" ID) [not included in EU Model GCM12GDL]
(1) STL for 2.5" Dust Port Adapter (2.5" OD / 2.25" ID)
(1) STL for 1.75" Dust Port Adapter (2.0" OD / 1.75" ID)
(1) PDF Instruction with print parameters, materials list, and link/QR Code to instructional video

NOTE: There are additional hardware/materials required to complete this build, which are sold separately HERE. The PDF Instruction includes exact specifications as well in case you'd like to source yourself.