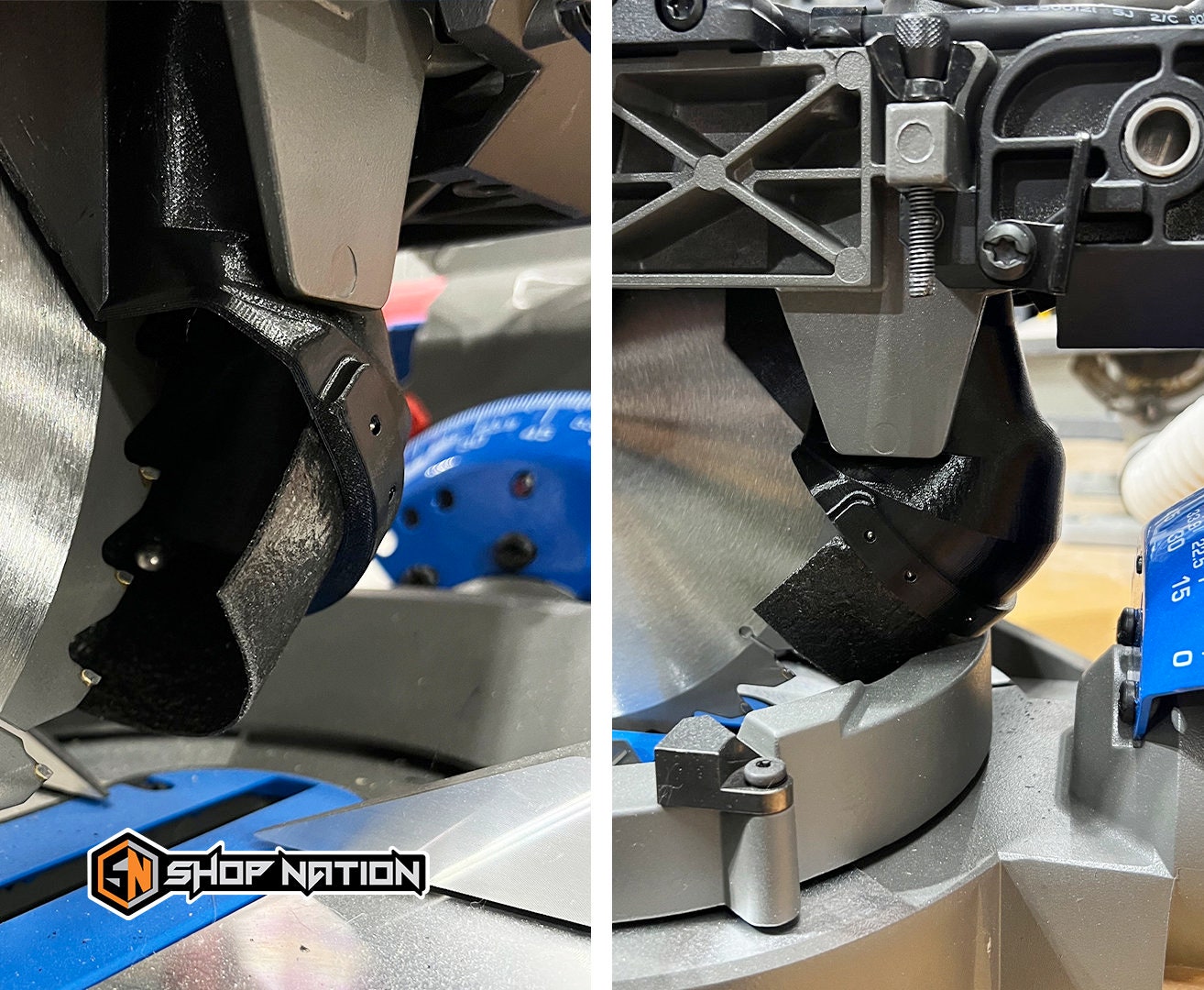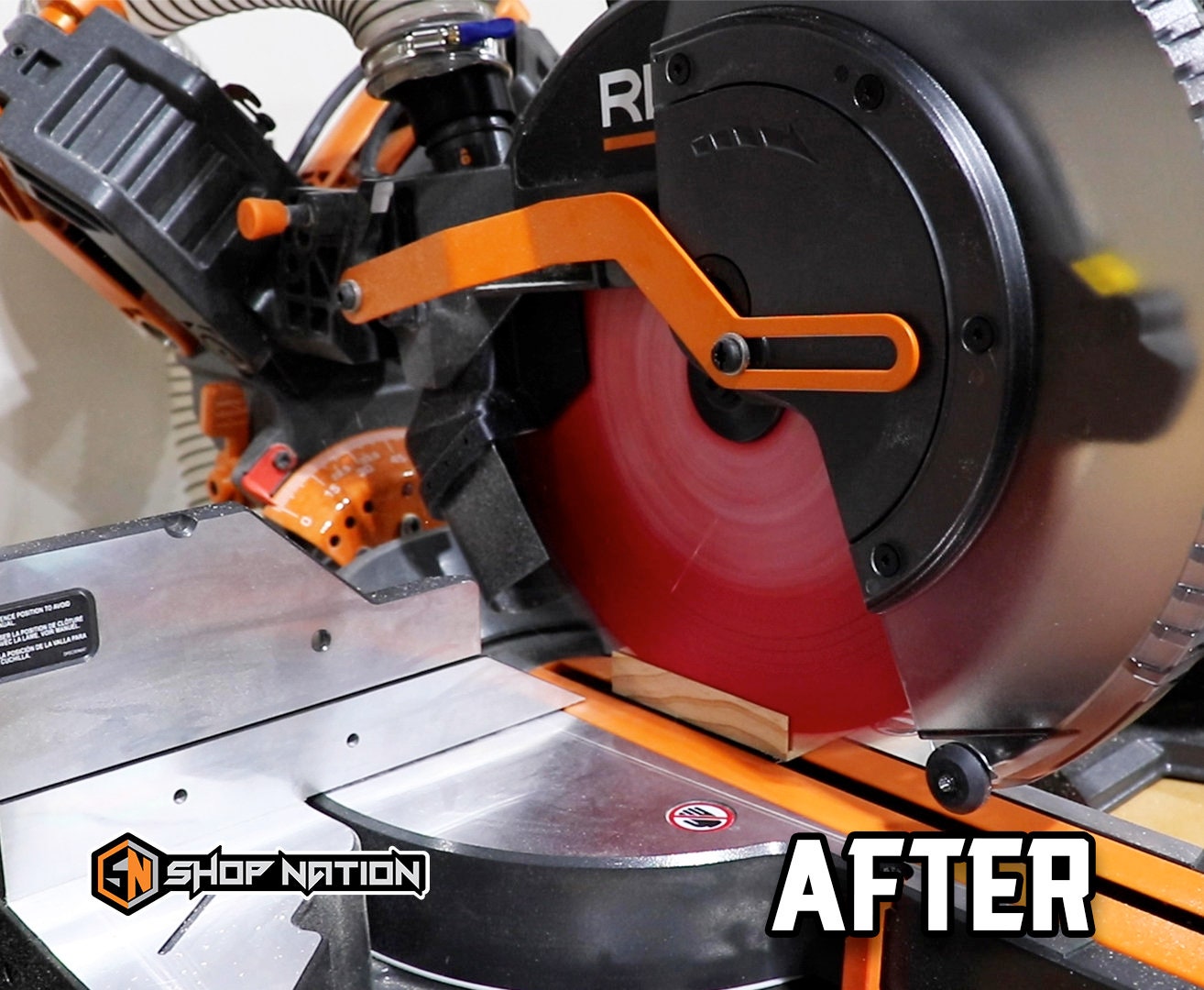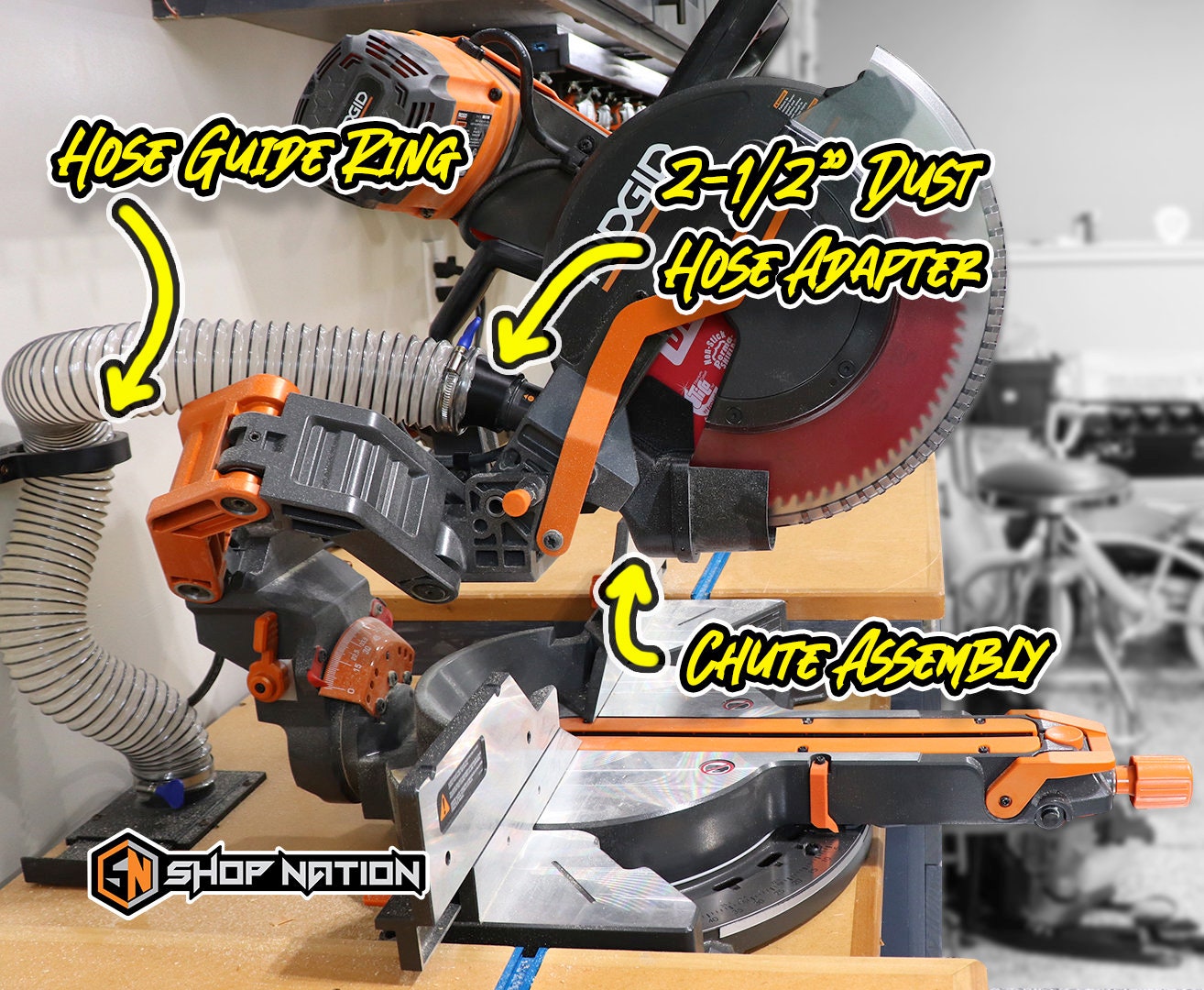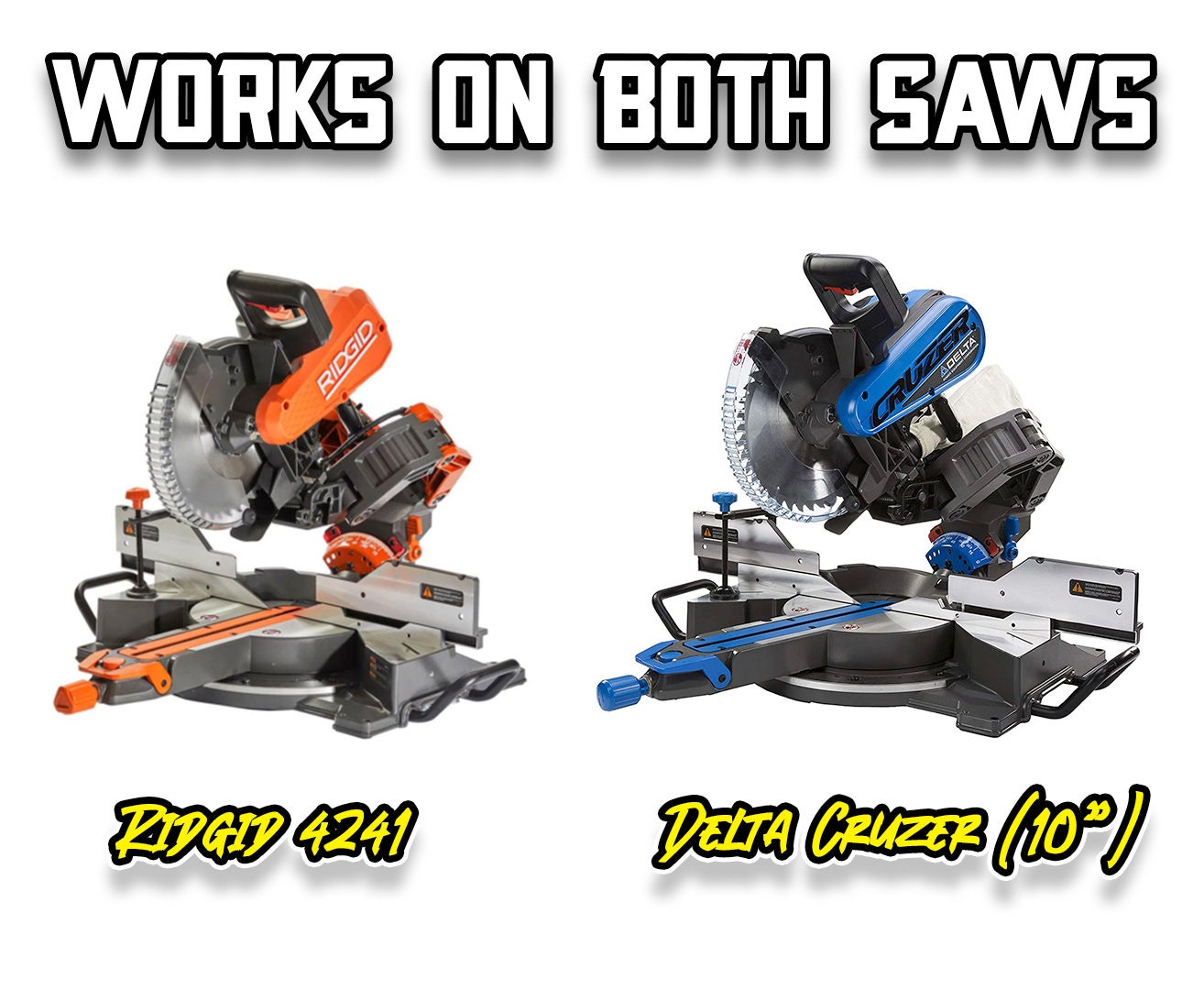 DIGITAL FILES: Ridgid & Delta Cruzer 10" Miter Saw Dust Collection
This listing is for the 3D Print files & Instructions to build your own miter saw dust collection chute. It will Drastically improve the dust collection on your RIDGID 4241 or 10" Delta Cruzer (26-2241) Miter Saw without limiting functionality. It requires NO modification of the saw and bolts in the exact same spot as the stock dust chute.
NOTE: This solution is designed SPECIFICALLY for the Ridgid 4241 and Delta 26-2241 model numbers. This will not fit any other saw!  There is a separate listing for the 12" version of these saws.

Dust Chute Benefits:
- Massive improvement in dust collection with a standard shop vac (~100 CFM airflow)
- Can be used in *most* mitered cuts without removal. Due to the 10" saw's small size you cannot perform mitered cuts with the chute in place...unfortunately.
- Allows clearance for all common lumber dimensions
- Keeps your shop clean!

This listing is for a group of STL files (that I designed) and some instructions for building the dust chute. It includes:
- STL File for the Chute
- STL File for the Hose Adapter
- STL File for the Wall Hose Guide

To complete this build you will ALSO need (not included):
- (4) Wide Head #6x1/4" Screws (McMaster #93406A145)
- Flexible Material for the flap (https://amzn.to/43m65dF)

There is a separate listing for the assembled unit (and 12" version) if you would just like to buy it complete!