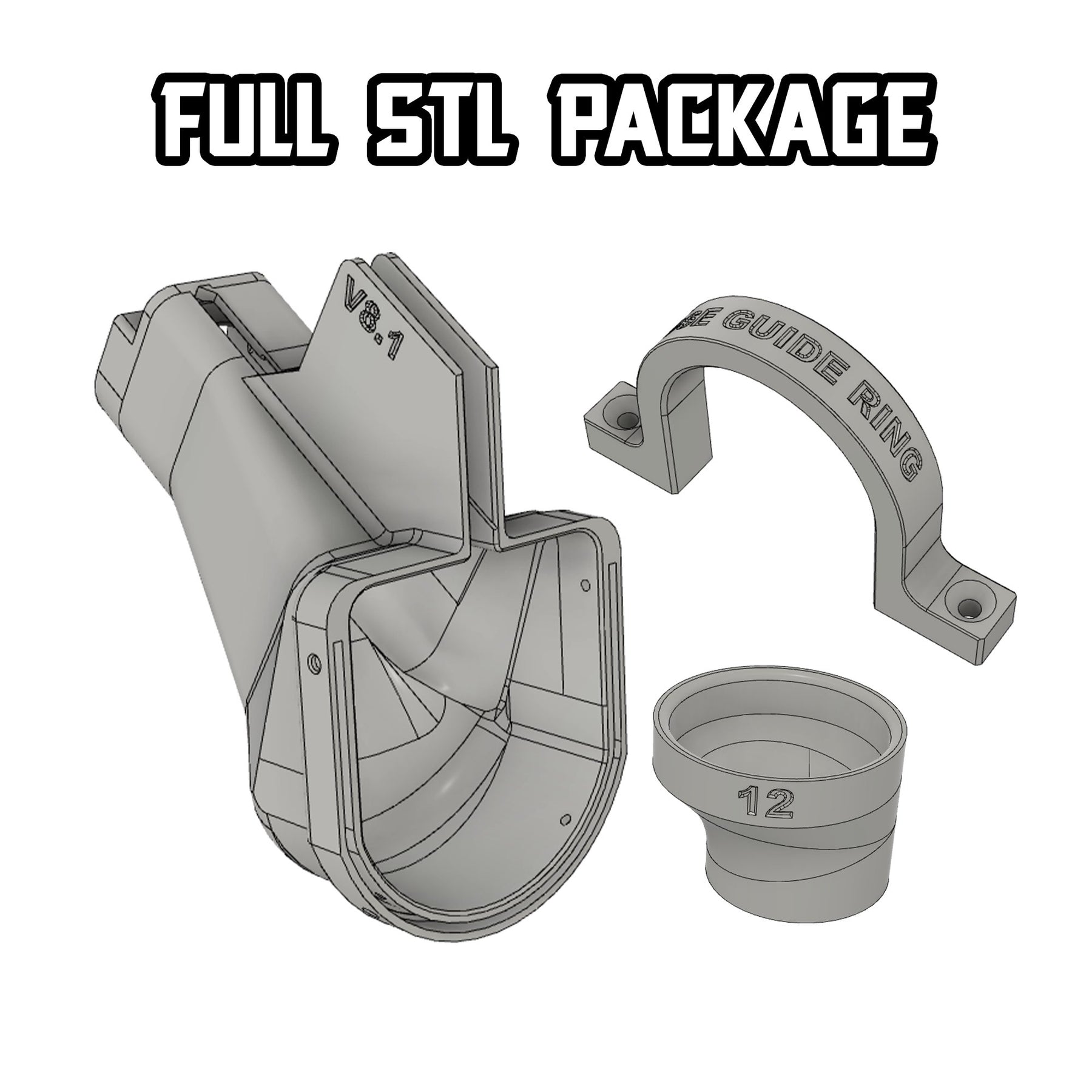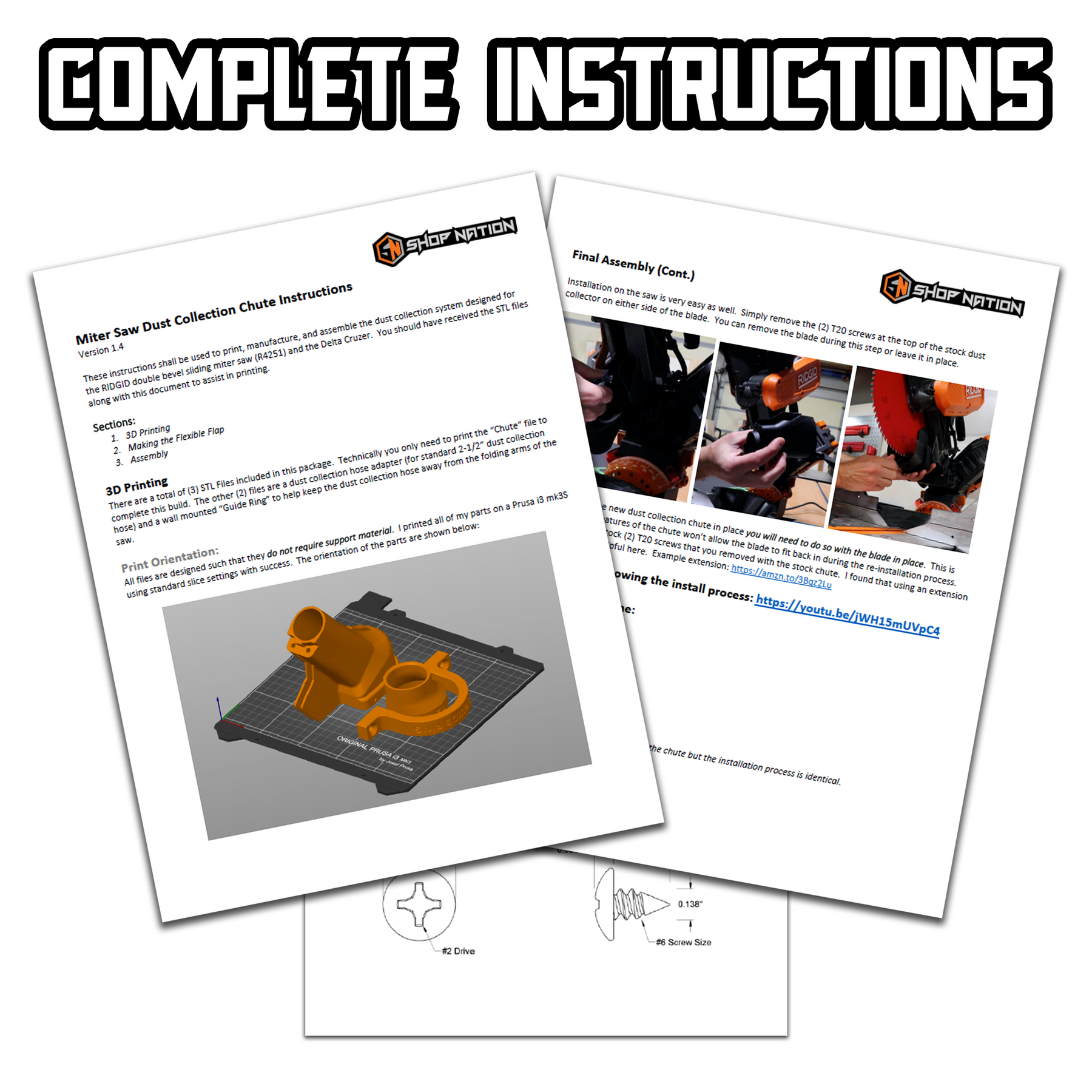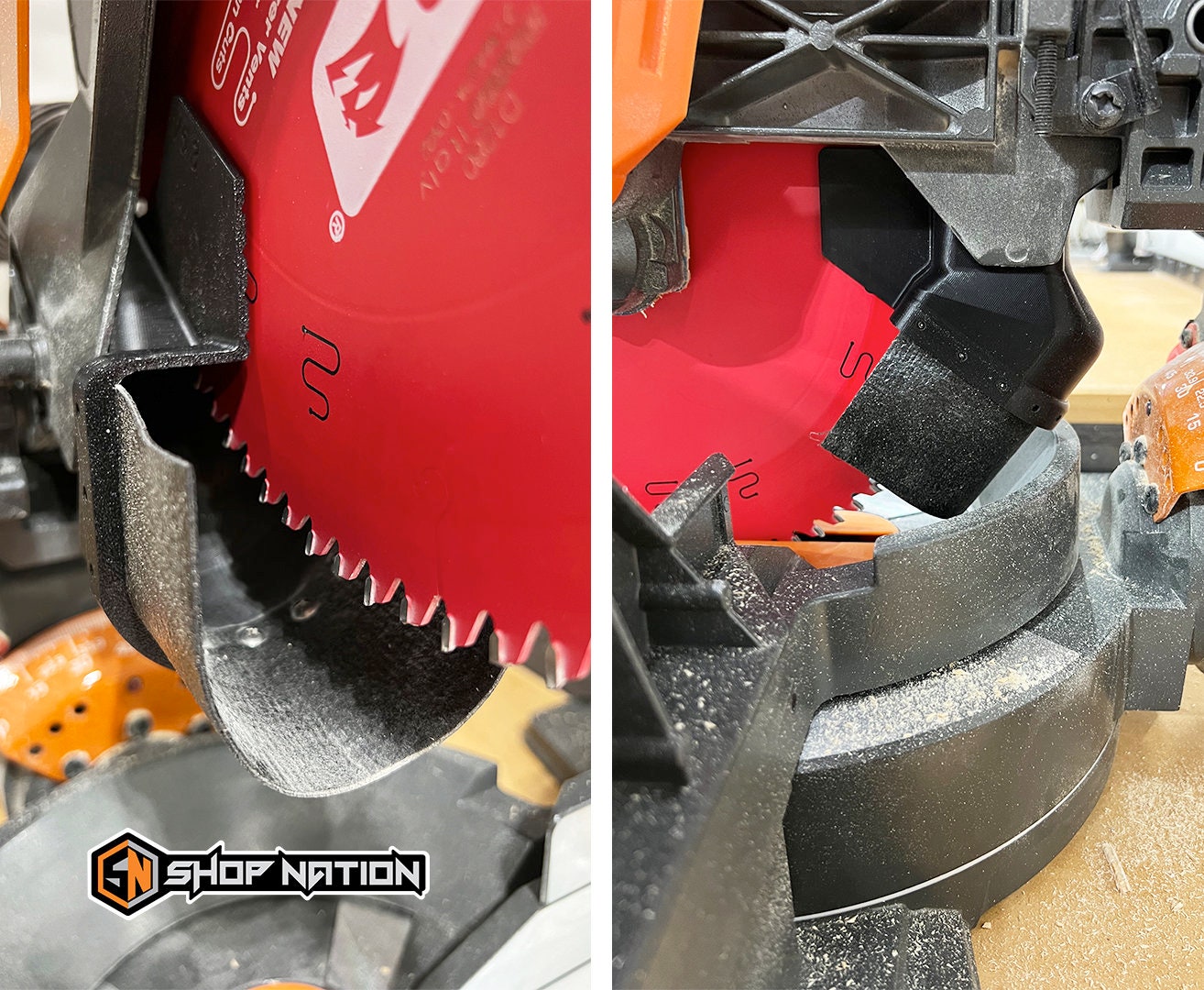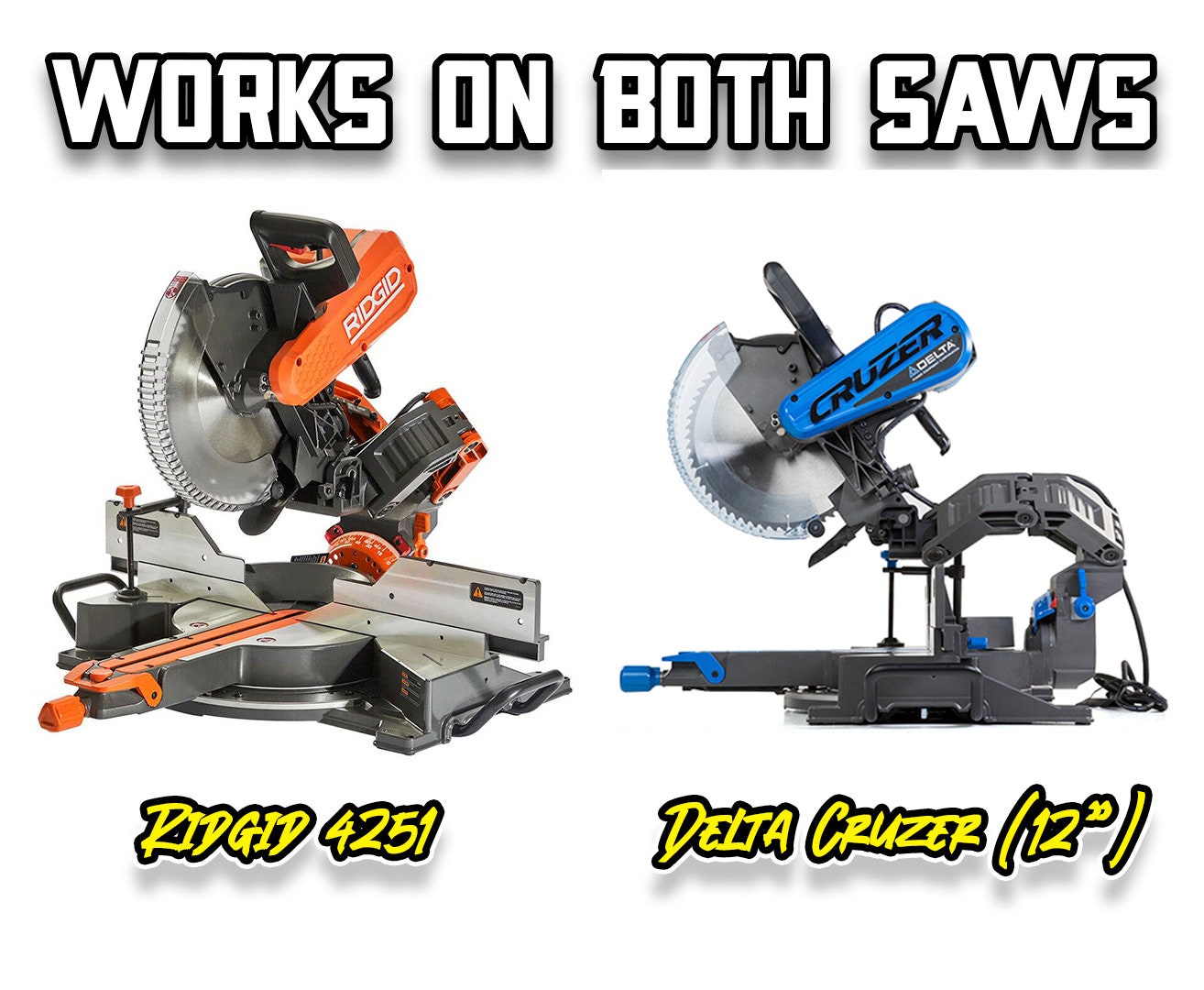 DIGITAL FILES: Ridgid & Delta Cruzer 12" Miter Saw Dust Collection
This listing is for the 3D Print files & Instructions to build your own miter saw dust collection chute. It will Drastically improve the dust collection on your RIDGID 4251 or Delta Cruzer (12") Miter Saw without limiting functionality. It requires NO modification of the saw and bolts in the exact same spot as the stock dust chute. 
NOTE: This solution is designed SPECIFICALLY for the Ridgid 4251 and Delta 26-2251 model numbers. This will not fit any other saw!  There is a separate listing for the 10" version of these saws.

Dust Chute Benefits:
- Massive improvement in dust collection with a standard shop vac (~100 CFM airflow)
- Can be used in mitered cuts without removal
- Allows clearance for all common lumber dimensions
- Keeps your shop clean!

This listing includes
- STL File for the Chute
- STL File for the Hose Adapter
- STL File for the Wall Hose Guide
- PDF Instructions for printing and assembly
To complete this build you will ALSO need (not included):
- (4) Wide Head #6x1/4" Screws (McMaster #93406A145)
- Flexible Material for the flap (
https://amzn.to/43m65dF
)
There is a separate listing for the assembled unit if you would just like to buy it complete!