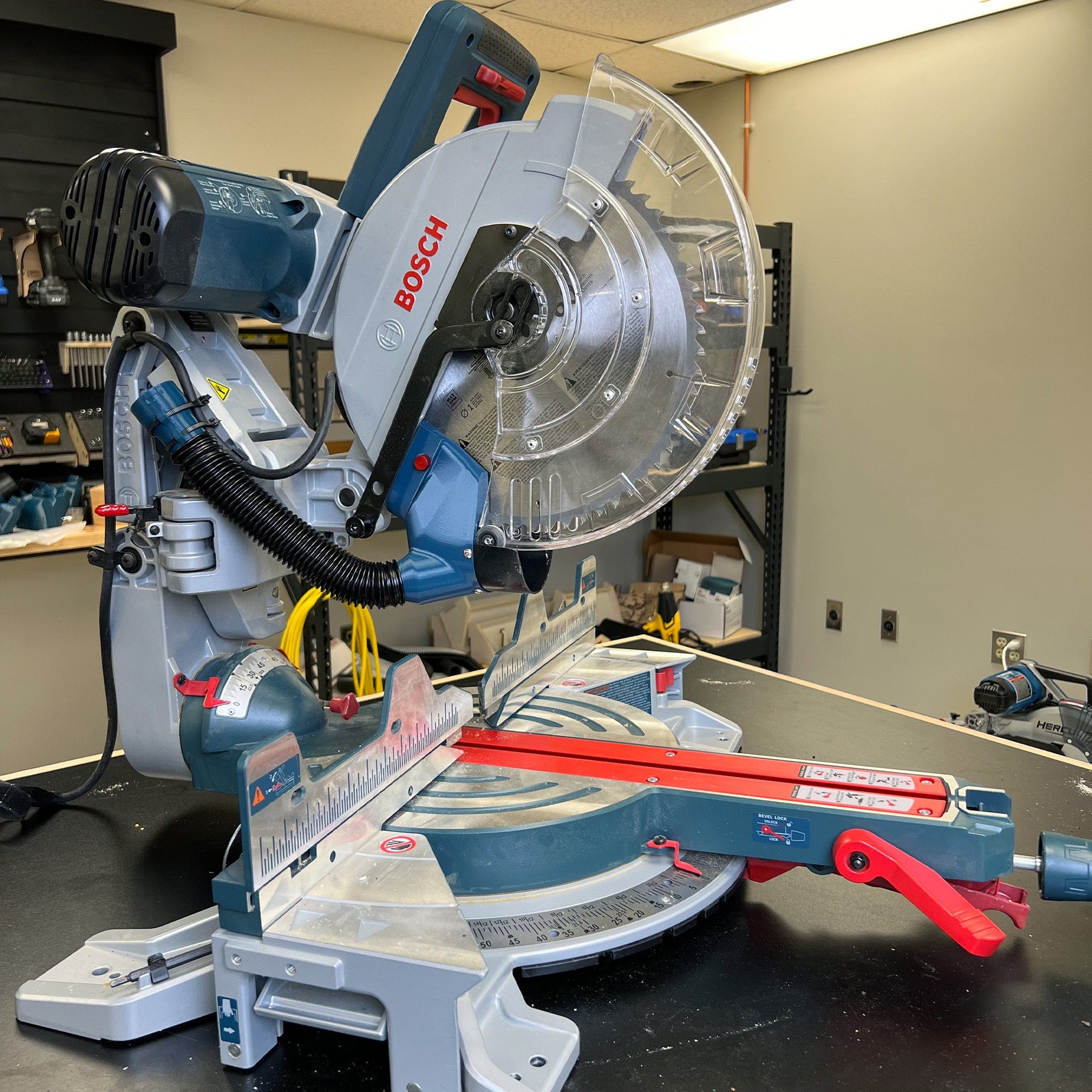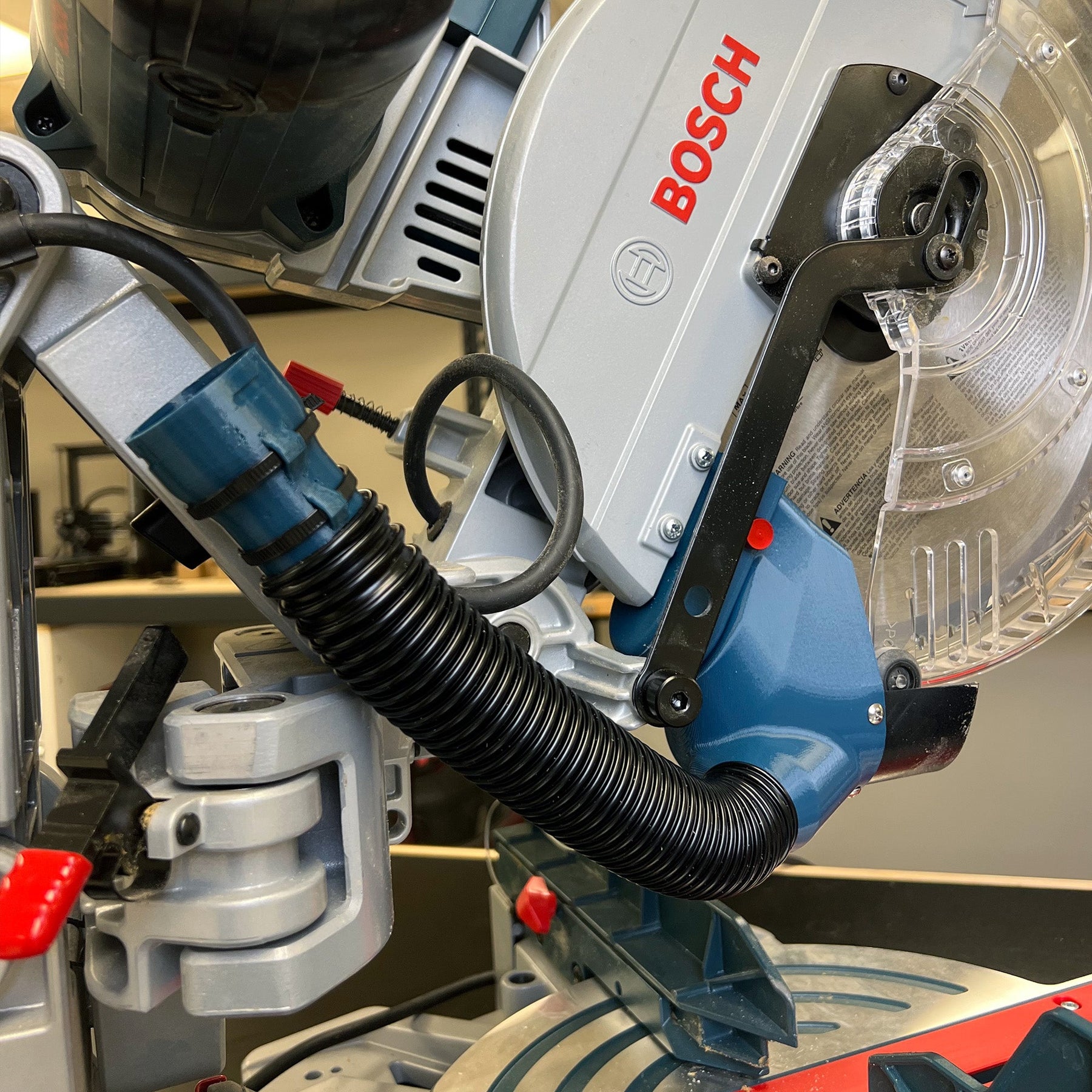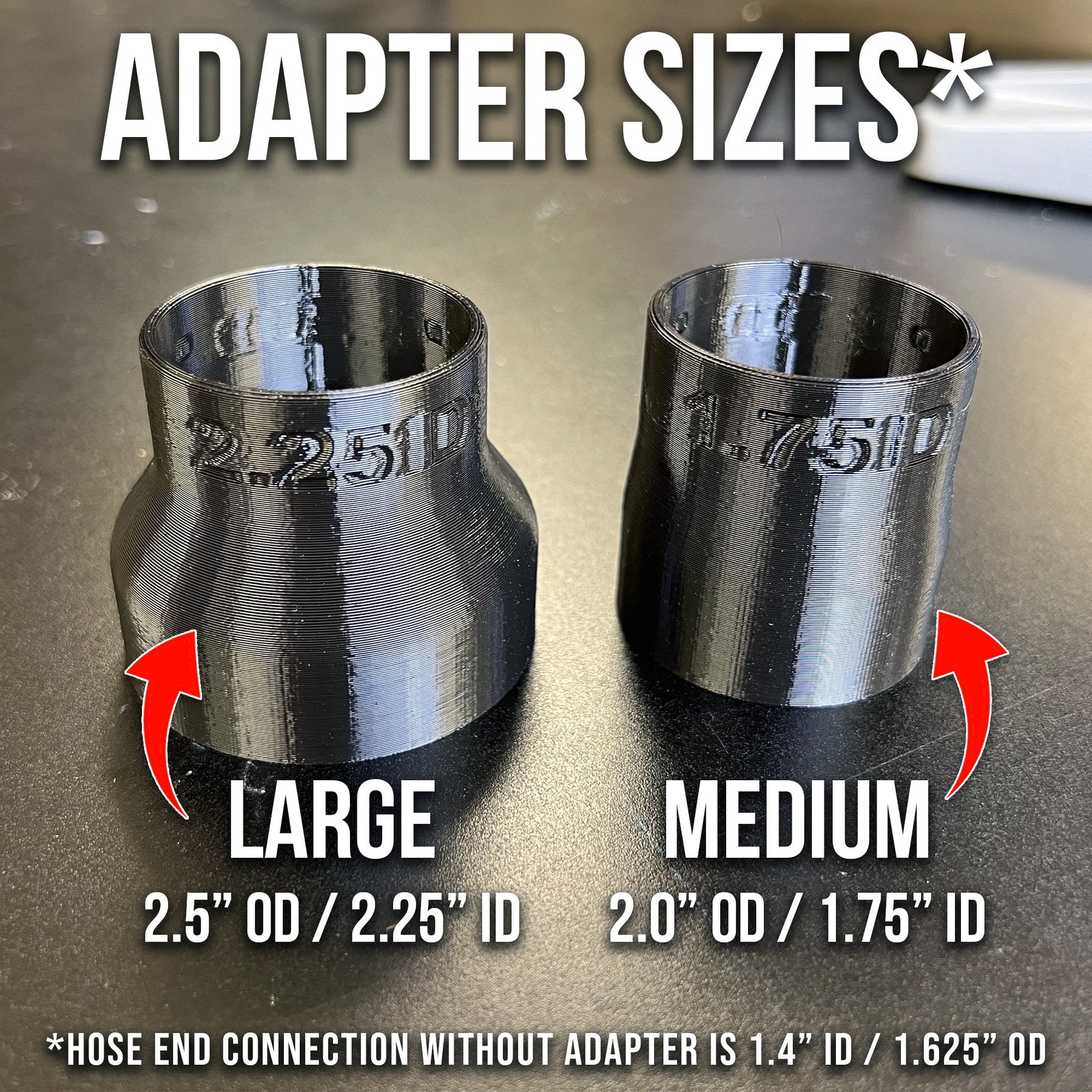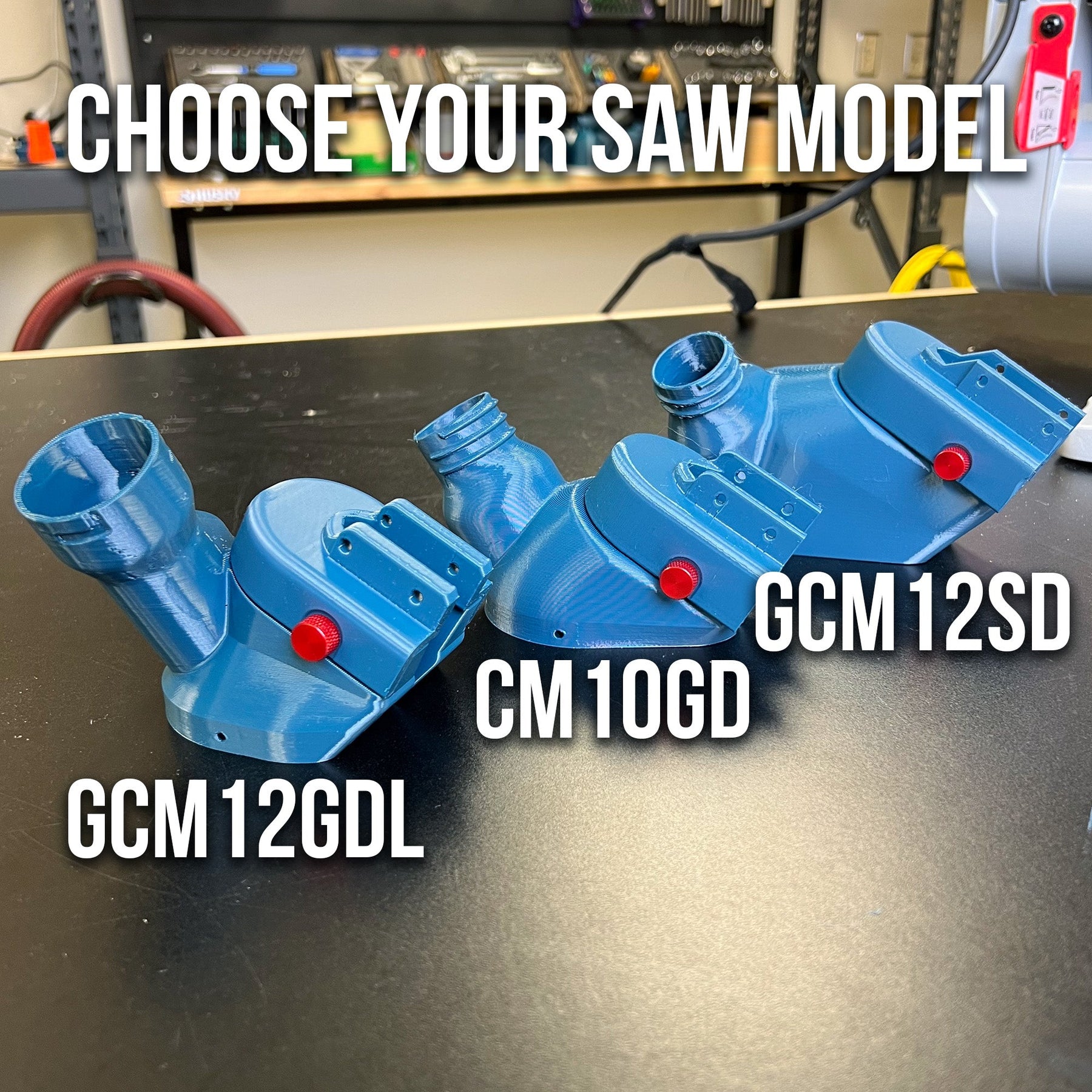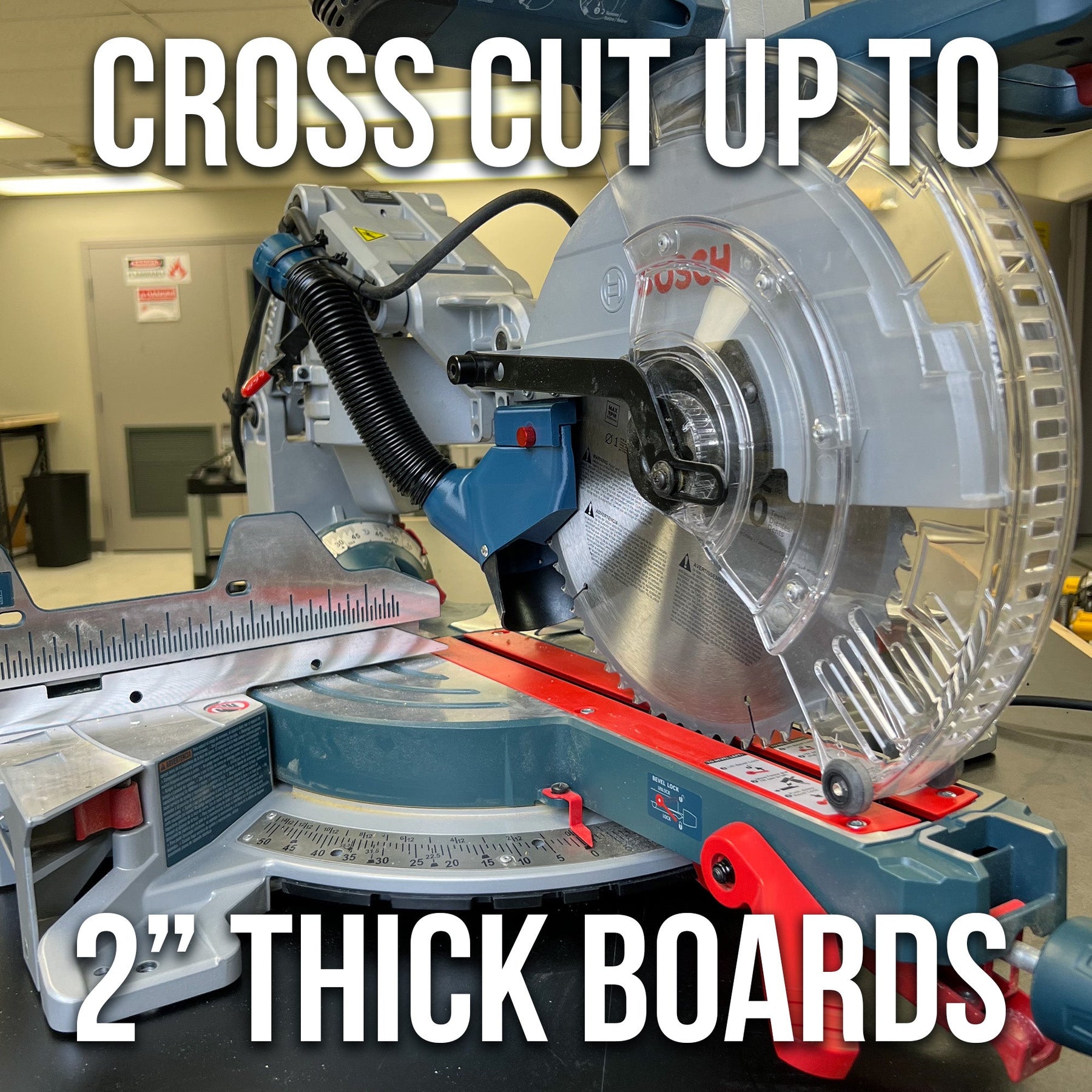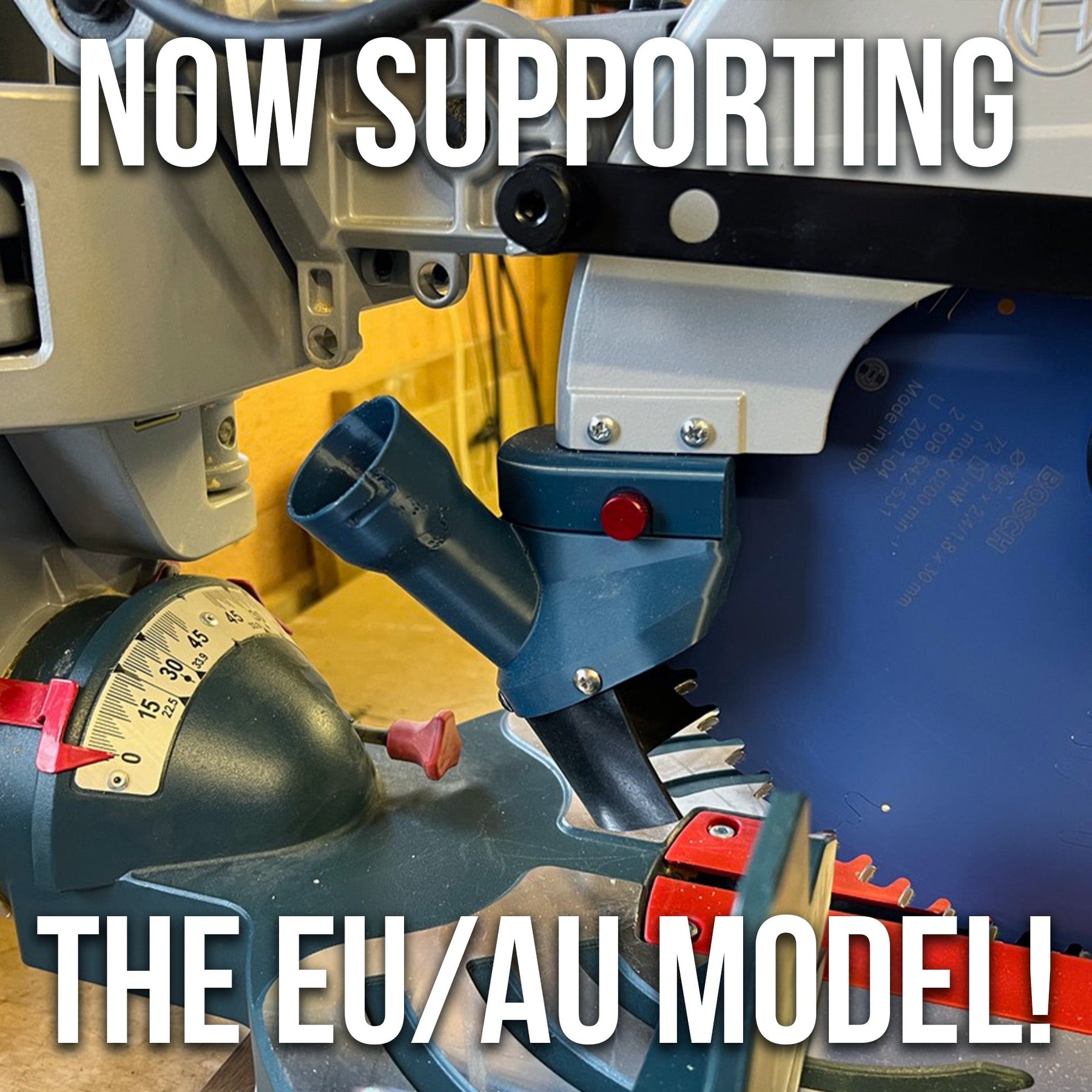 Bosch Axial Glide Miter Saw Dust Chute (Gen II)
Adapter Size:
Large (2.5" OD / 2.25" ID)
This is the NEW fully engineered solution that replaces the dust collection attachment on your Bosch Axial Glide Compound Sliding Miter Saw. You will see a HUGE improvement in dust collection efficiency with this upgrade - all without losing your saw's capacity! In the rare cases where this dust chute gets in the way, simply remove it via (2) thumb screws and replace when you're done. This chute is printed in a green/blue (close to Bosch colors) high strength PETG plastic with red accent anodized thumb screws.  This item comes with EVERYTHING YOU NEED to install on your saw.

NOTE: Each saw model is very different so it's important that you choose the EXACT model of your saw.  Please confirm before ordering.
This new version has several improvements over the GEN I design:

1. Captured blade slot and reinforced body to prevent small offcuts from breaking your dust chute!
2. Increased clearance so you can now cross cut 8/4 boards
3. Flexible vacuum hose for even more hose connection options (not for EU model)
4. Locking vacuum hose adapters

Included:
(1) Dust Collection Chute Body
(1) Hub Mount that attaches to the saw blade shroud
(2) Flexible rubber flaps
(1) Flexible Hose Segment (not for EU model)
(1) Hose Transition (1.625" OD / 1.4" ID) (not for EU model)
(1) Hardware set (2 red anodized thumb screws, 5 philips flap screws)
(1) Install Card with QR Code for complete installation video

Optional:
(1-2) Vacuum hose adapters (see below)
| | | | |
| --- | --- | --- | --- |
| Fitting Name  | OD | ID | Works with |
| Hose Transition | 1.625" (41.2mm) | 1.4" (35.5mm) | Small extractor hoses, Festool D27 |
| Medium Adapter | 2.00" (50.8mm) | 1.75" (44.5mm) | Common adapters, Festool D36 |
| Large Adapter | 2.45" (62.2mm) | 2.25" (57.1mm) | Shop Vac, 2.5" Dust Collection Hose |

If you're in desperate need of some cleanliness in your shop, look no further! This product was meticulously designed and tested to optimize dust collection efficiency while balancing the constraint on the saw. Thank you!