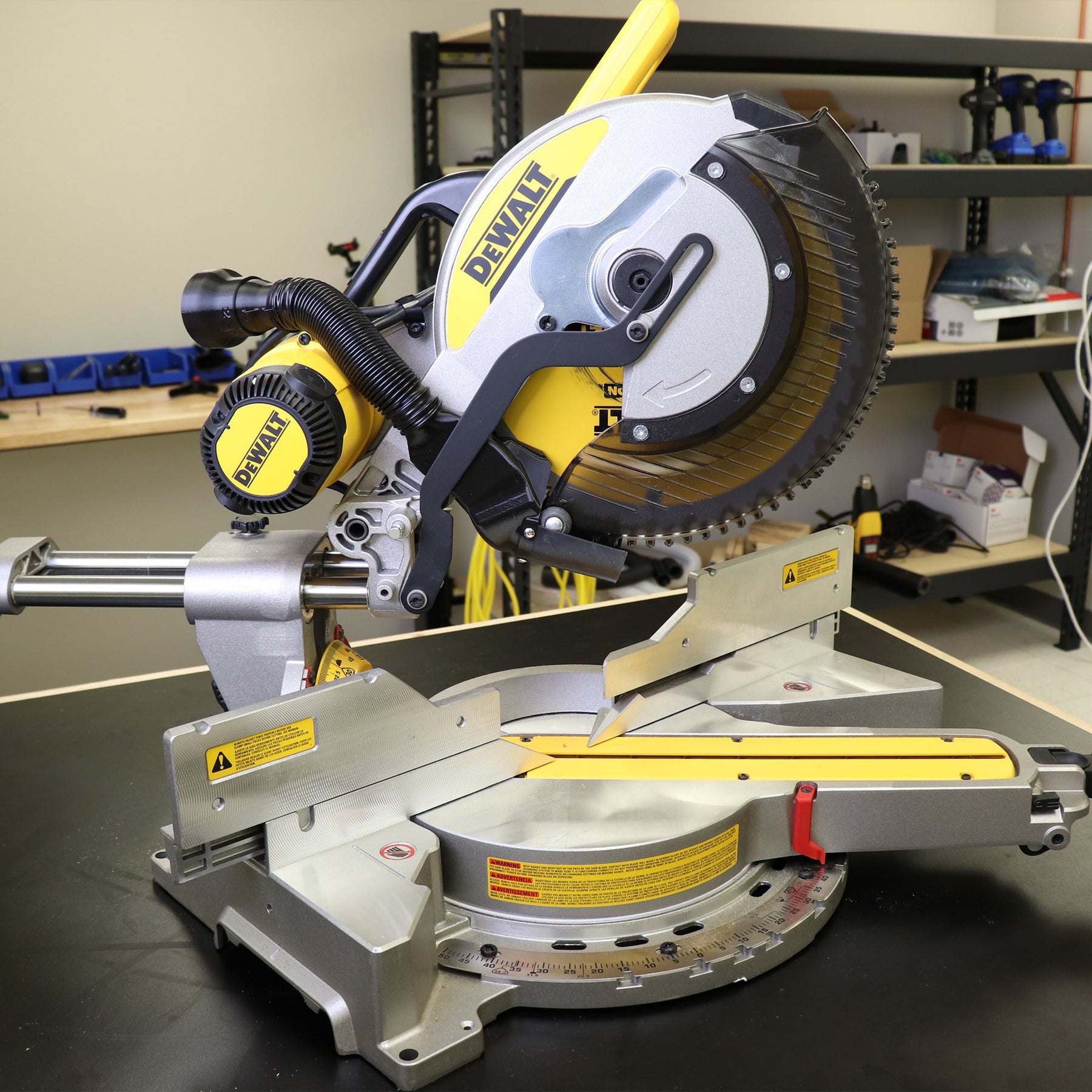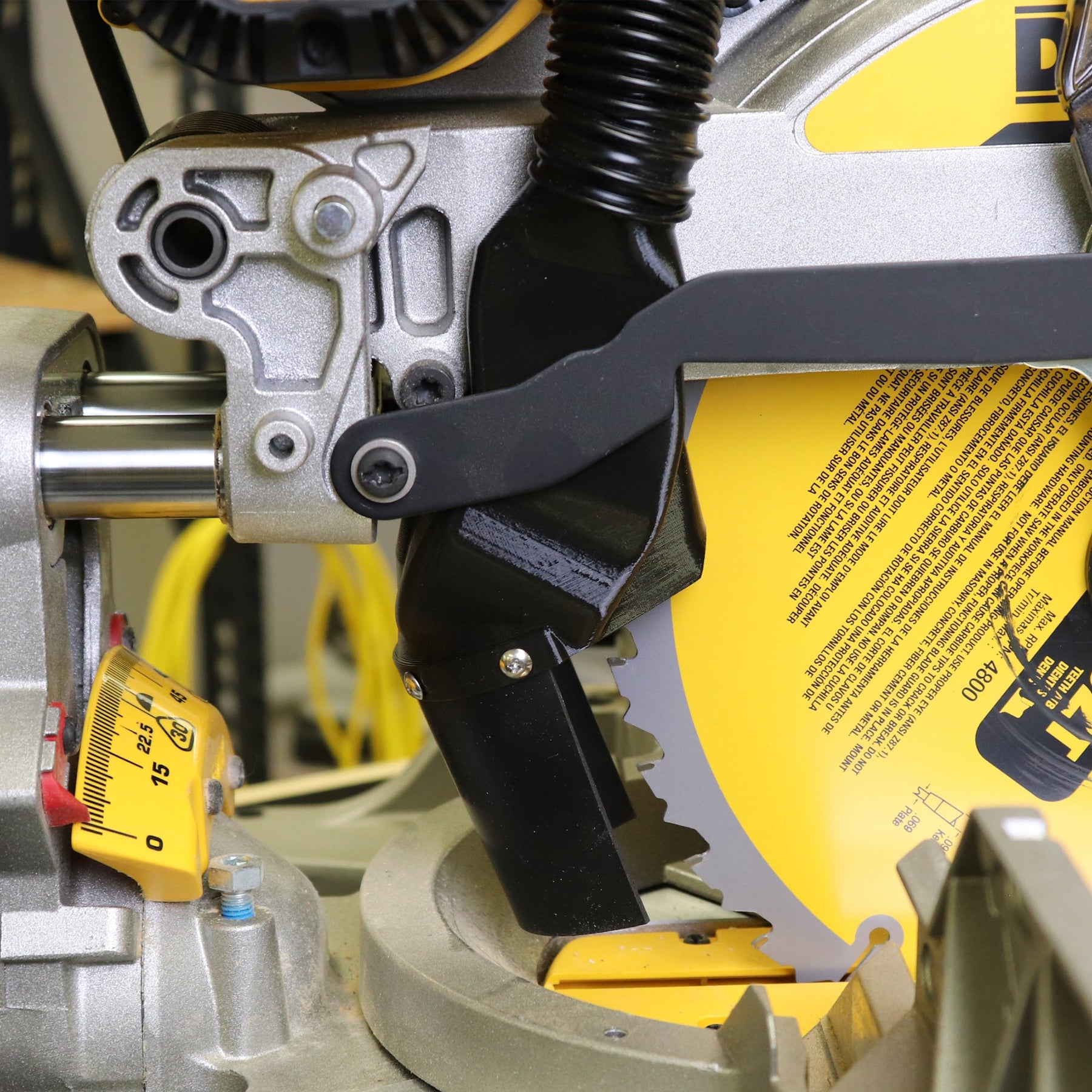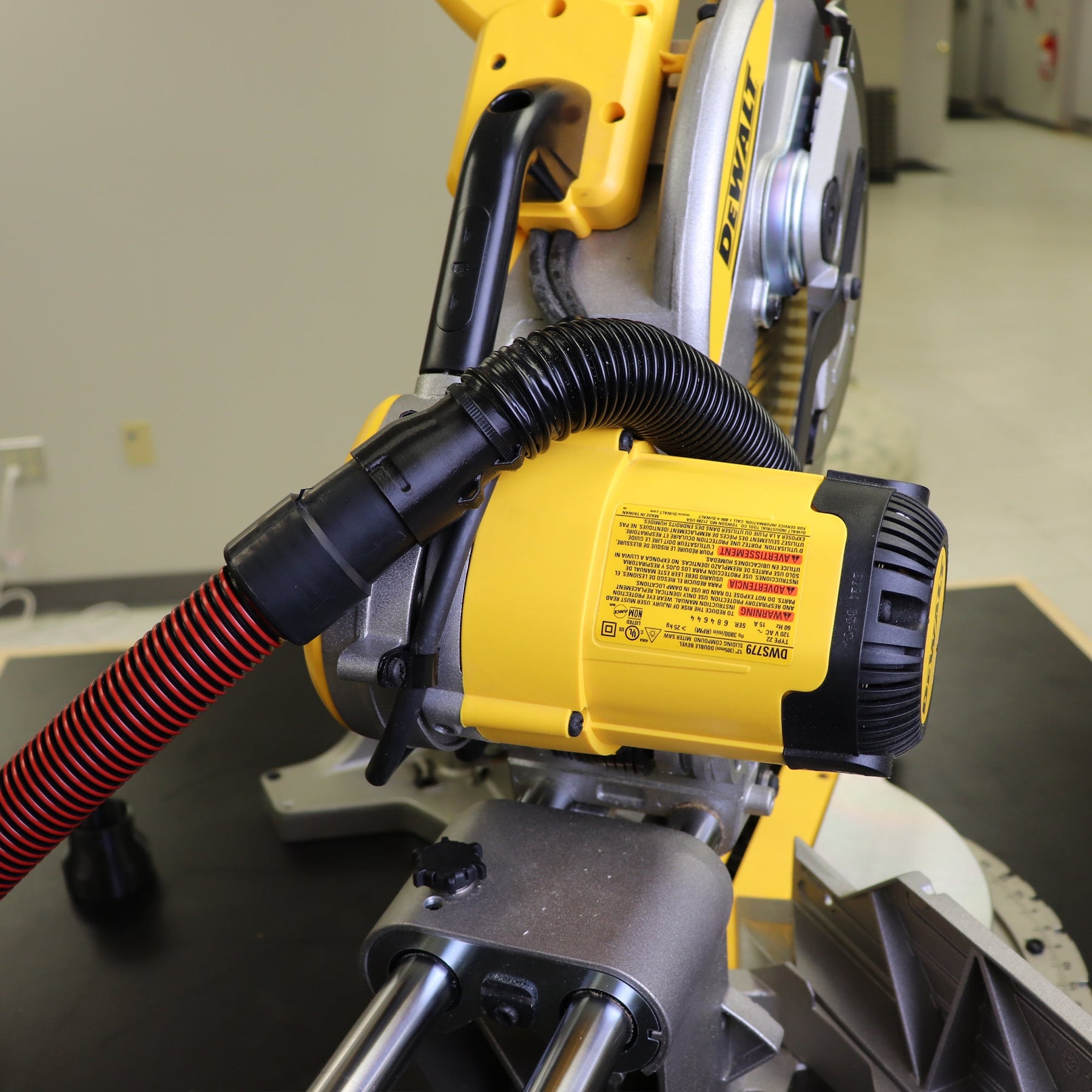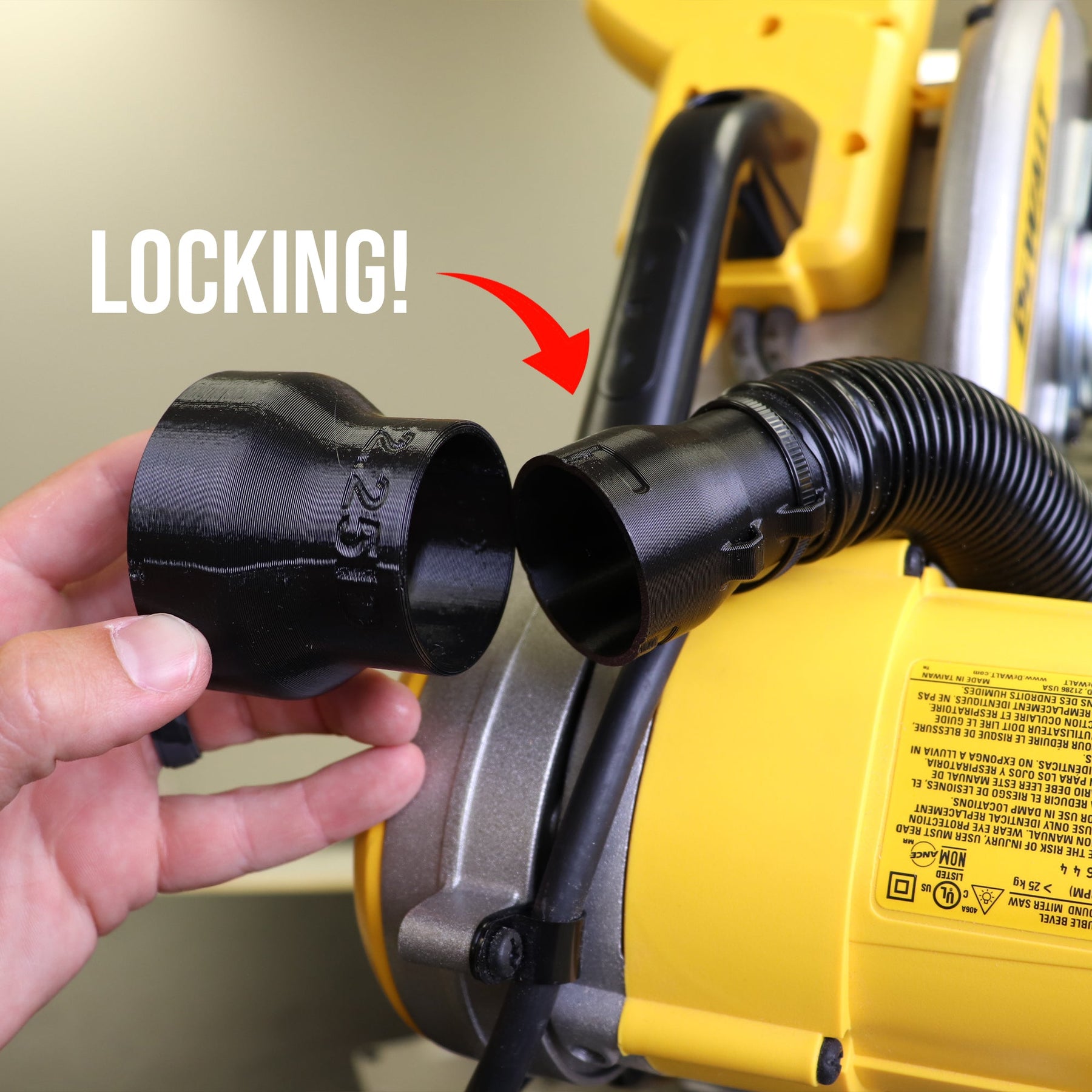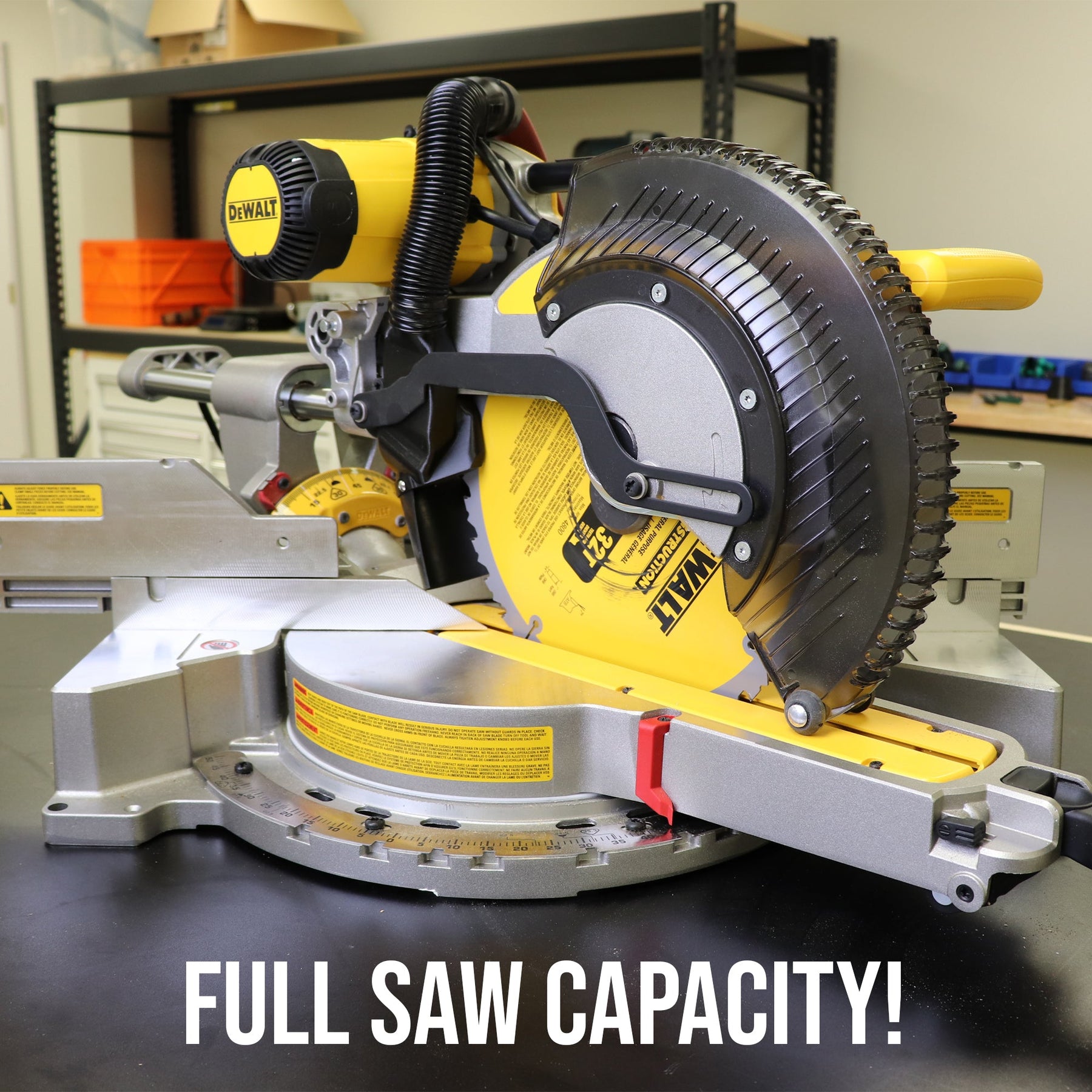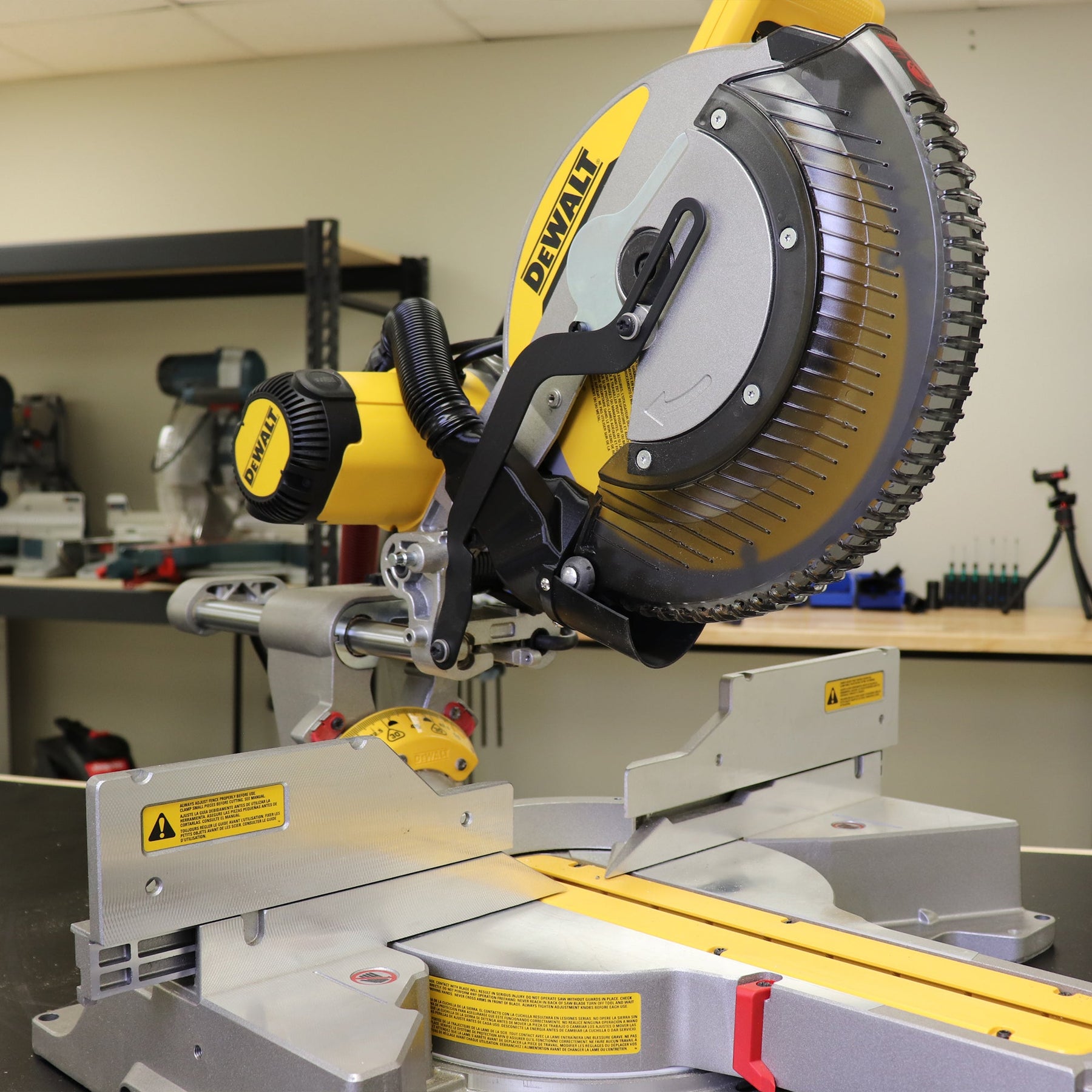 DeWalt DWS779/780 Miter Saw Dust Collection
Adapter Size:
None (Transition only)
Finally a solution that replaces the terrible dust collection attachment on your DeWALT 12" DWS779 or DWS780 Double Bevel Compound Sliding Miter Saw! You will see a HUGE improvement in dust collection efficiency with this upgrade - all without losing ANY effective saw capacity! This chute is printed in either BLACK or YELLOW high strength PETG plastic with black PETG accessories.

NOTE: This solution is designed SPECIFICALLY for the DWS779/780 model numbers. It should also fit models DWS709, DWS718, DWS782 and DHS790.  There is no guarantee that this will fit any other saw.

This will initially be offered as a PRE-ORDER with orders beginning to ship in early August.  Current lead times are about 4 weeks.  Once we get through the initial order volume, the lead time will shrink. We appreciate your patience!

Everything you need is Included:
(1) Dust Collection Chute Body
(1) Expanding Hose Section
(1) Flexible rubber flap
(1) Hose Transition Piece (with optional adapters if ordered)
(4) Small phillips screws for attaching flap to the chute body
(1) Install Card with QR Code for complete installation video

There is an option to add a dust collection fitting to accommodate the common dust collection hose sizes.
| | | | |
| --- | --- | --- | --- |
|  Fitting Sizes | OD | ID | Works with |
| Hose Transition | 1.625" (41.2mm) | 1.4" (35.5mm) | Small extractor hoses, Festool D27 |
| Medium Adapter | 2.00" (50.8mm) | 1.75" (44.5mm) | Common adapters, Festool D36 |
| Large Adapter | 2.45" (62.2mm) | 2.25" (57.1mm) | Shop Vac, 2.5" Dust Collection Hose |

If you're in desperate need of some cleanliness in your shop, look no further! This product was meticulously designed and tested to optimize dust collection efficiency while not impacting the capacity of the saw itself.