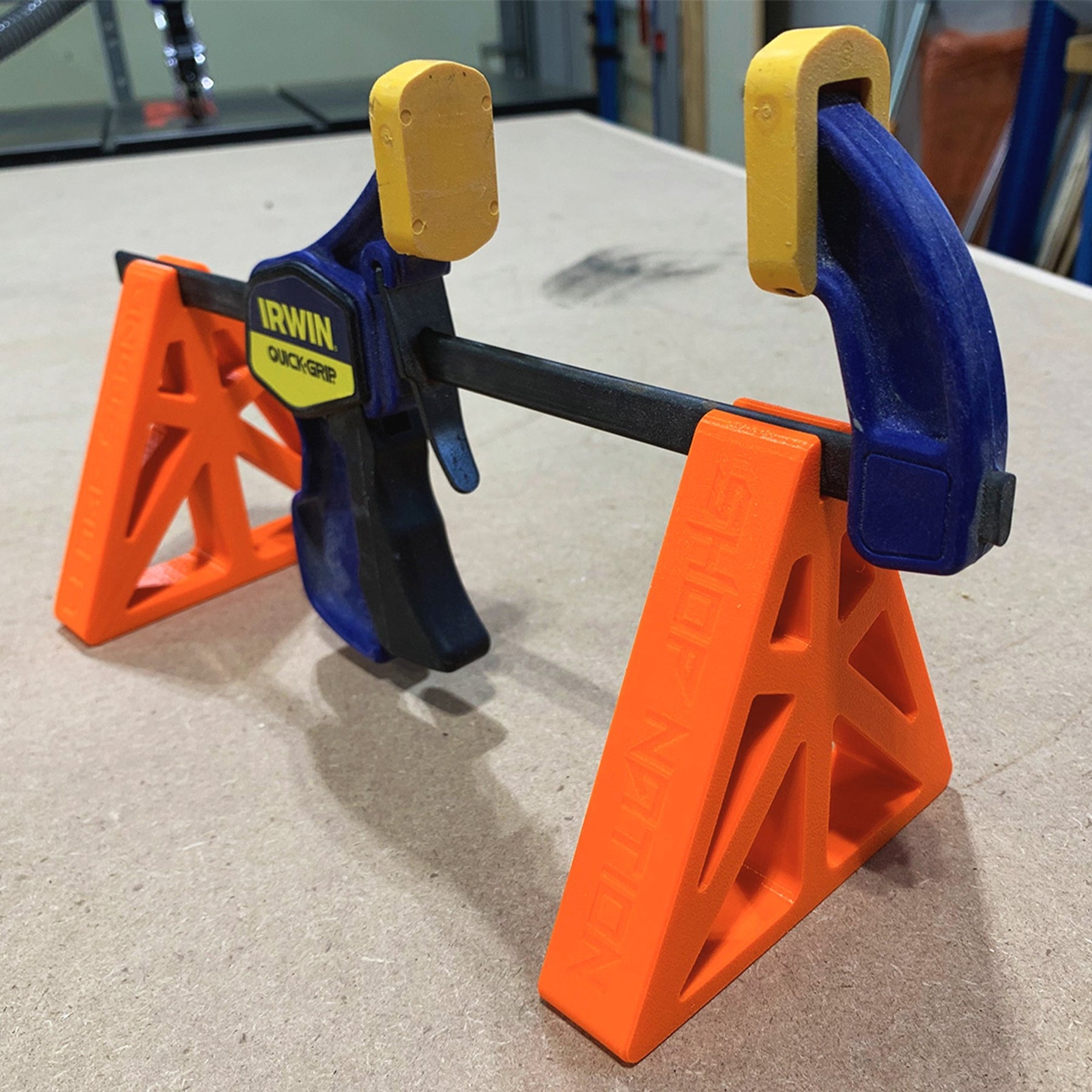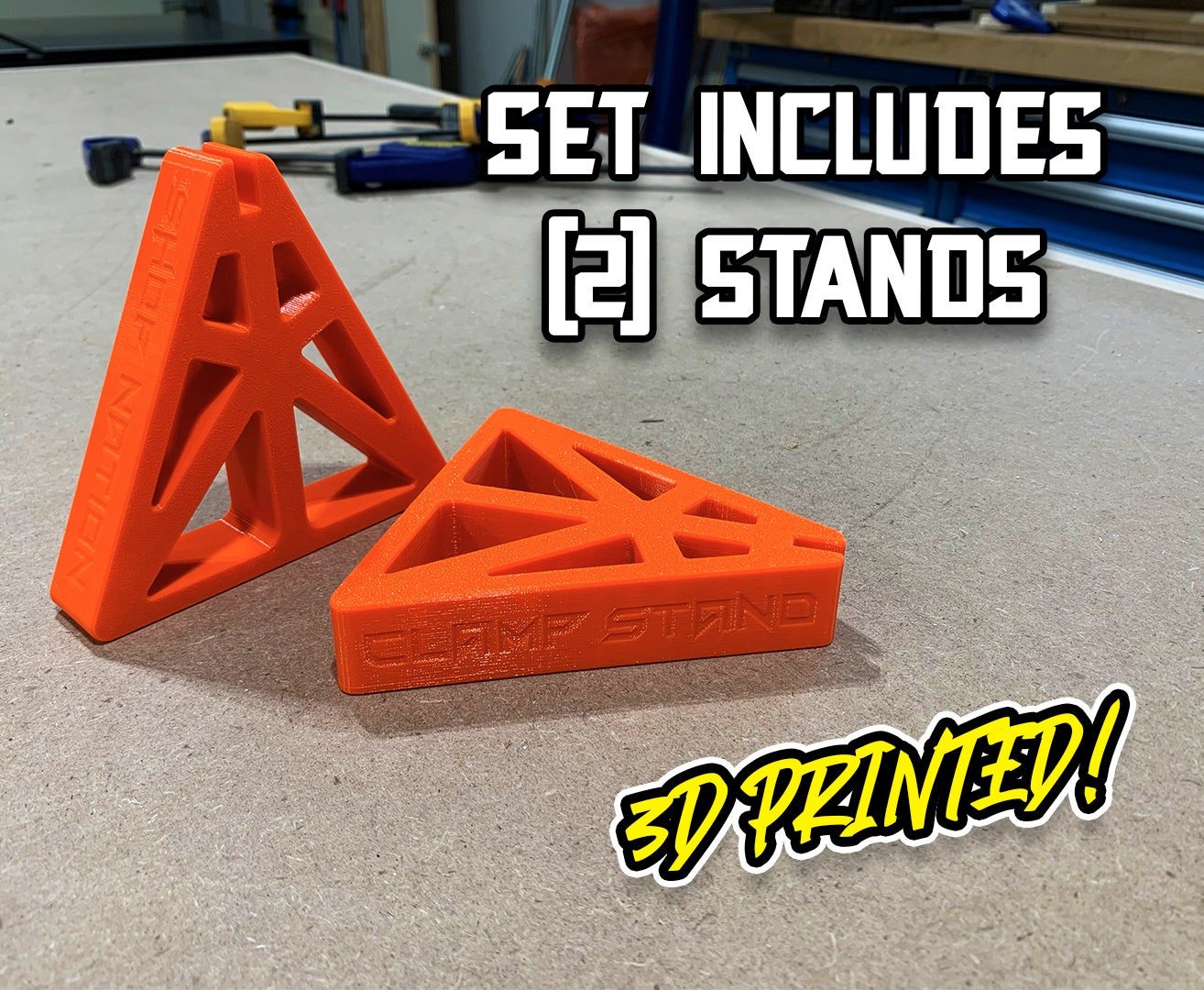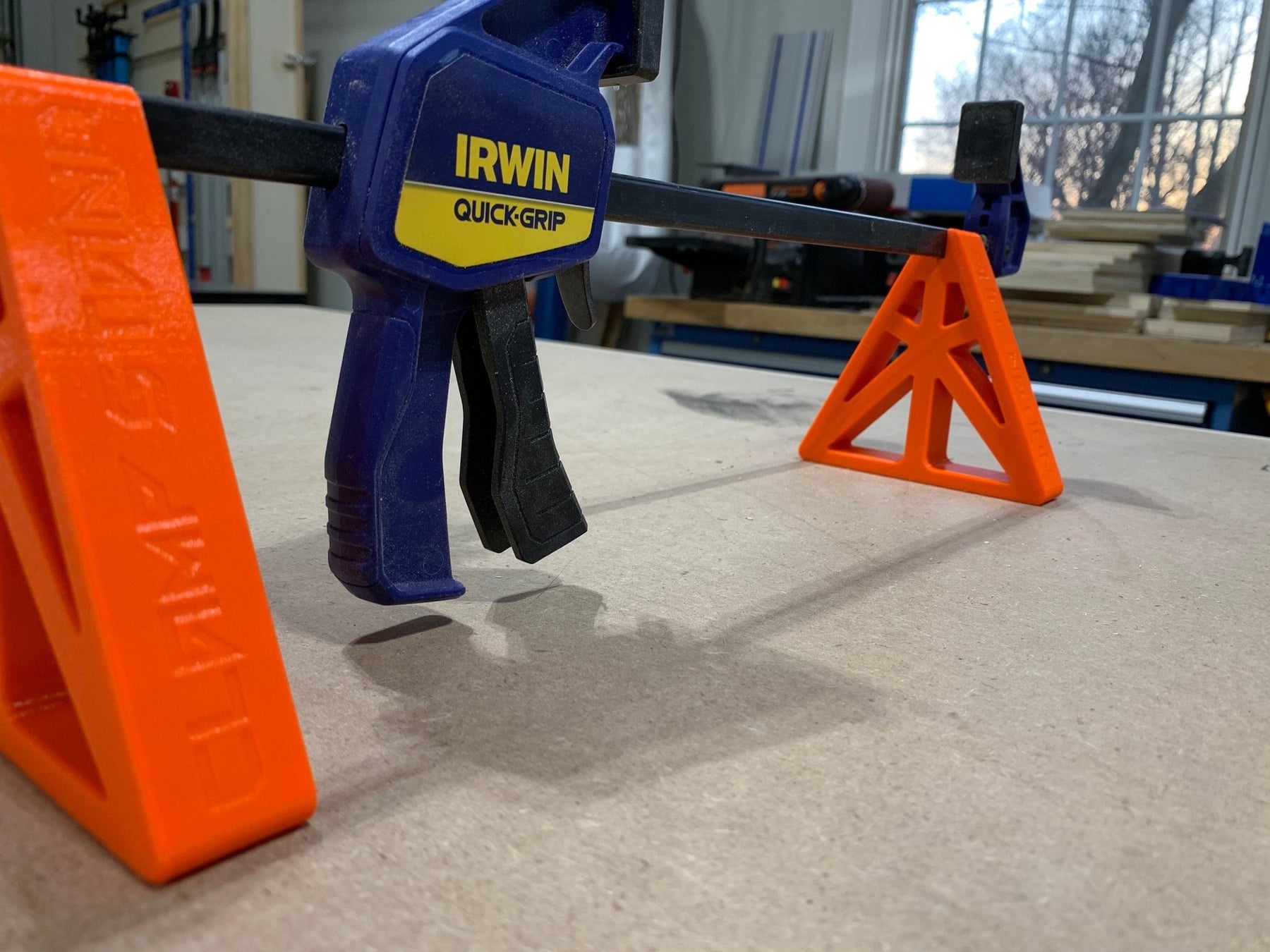 F-Style Clamp Stands - Woodworking Tools
Number of Sets:
1 Set (2 pcs)
This listing is for a set of (2) 3D Printed F-Style clamp stands to be used in your home workshop or woodshop. These simple stands hold your F-Style clamp securely in the upright position so that you can utilize them in more situations.

You can choose from 1 of 3 colors and there is a slight discount if you buy multiple sets.

These were designed to work with just about any small-medium clamp brand but here are the ones I know they work with as of now:
Irwin
DeWalt
Bessey
Jorgensen

Thank you for supporting Shop Nation and feel free to check out my other listings meant to help you pursue SHOP GREATNESS!