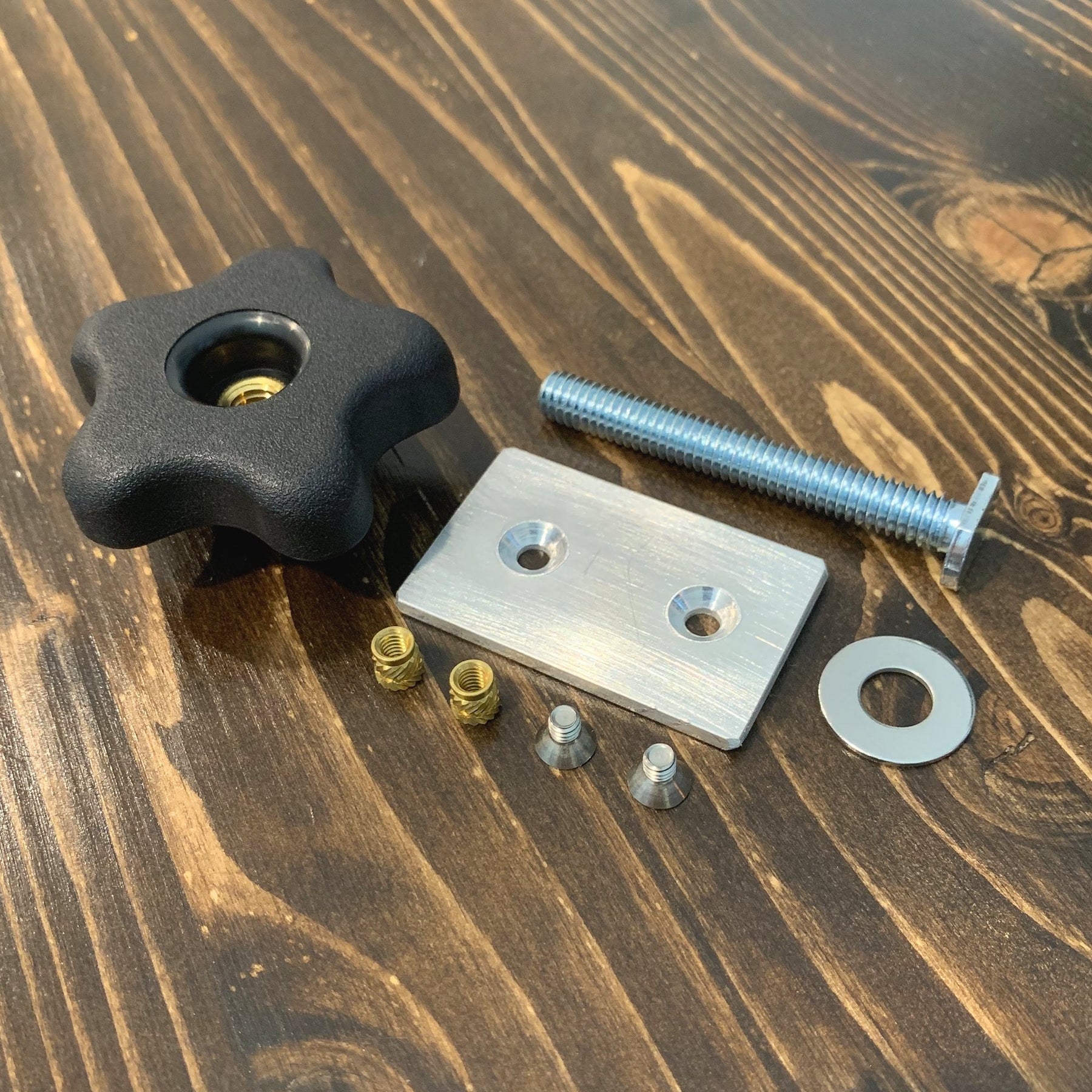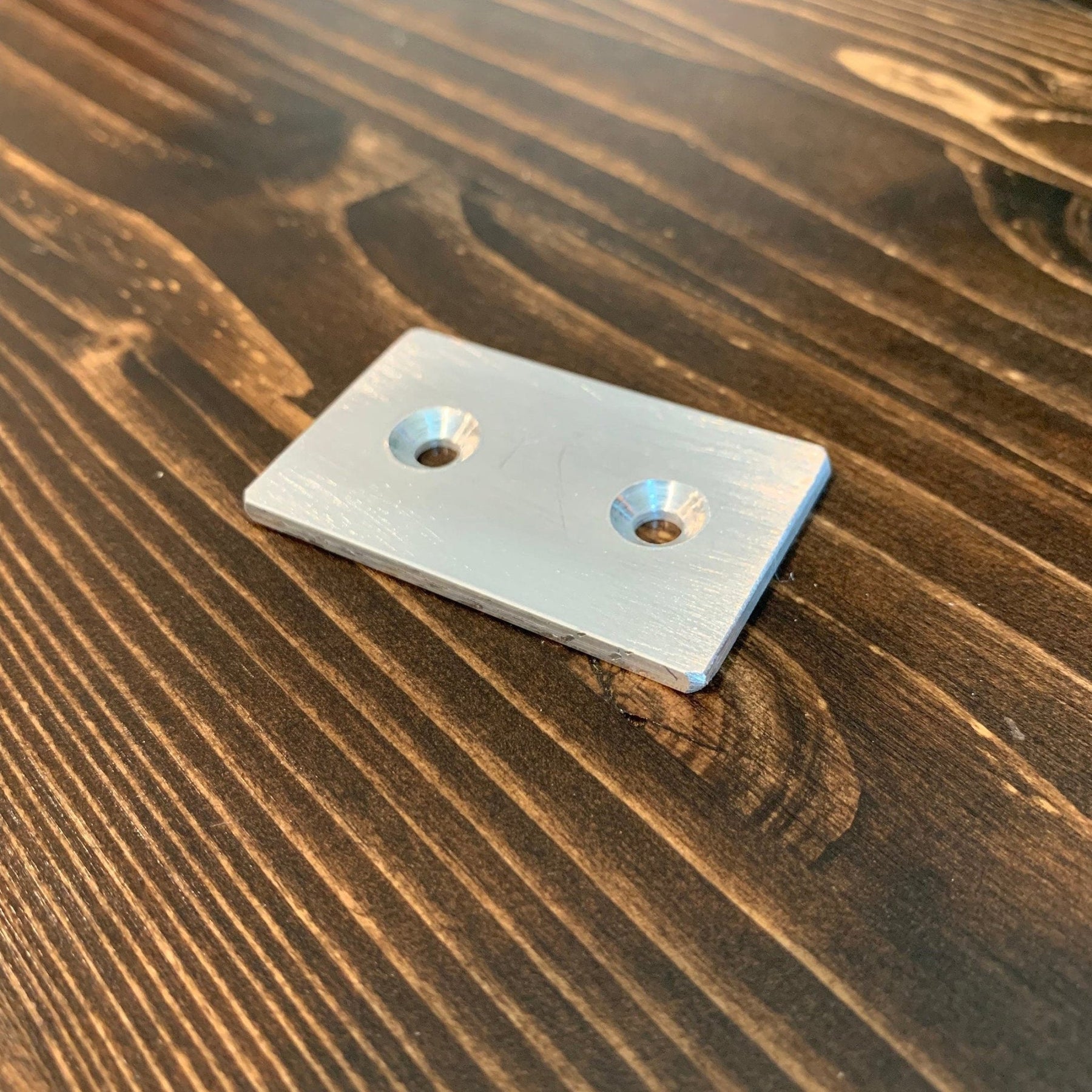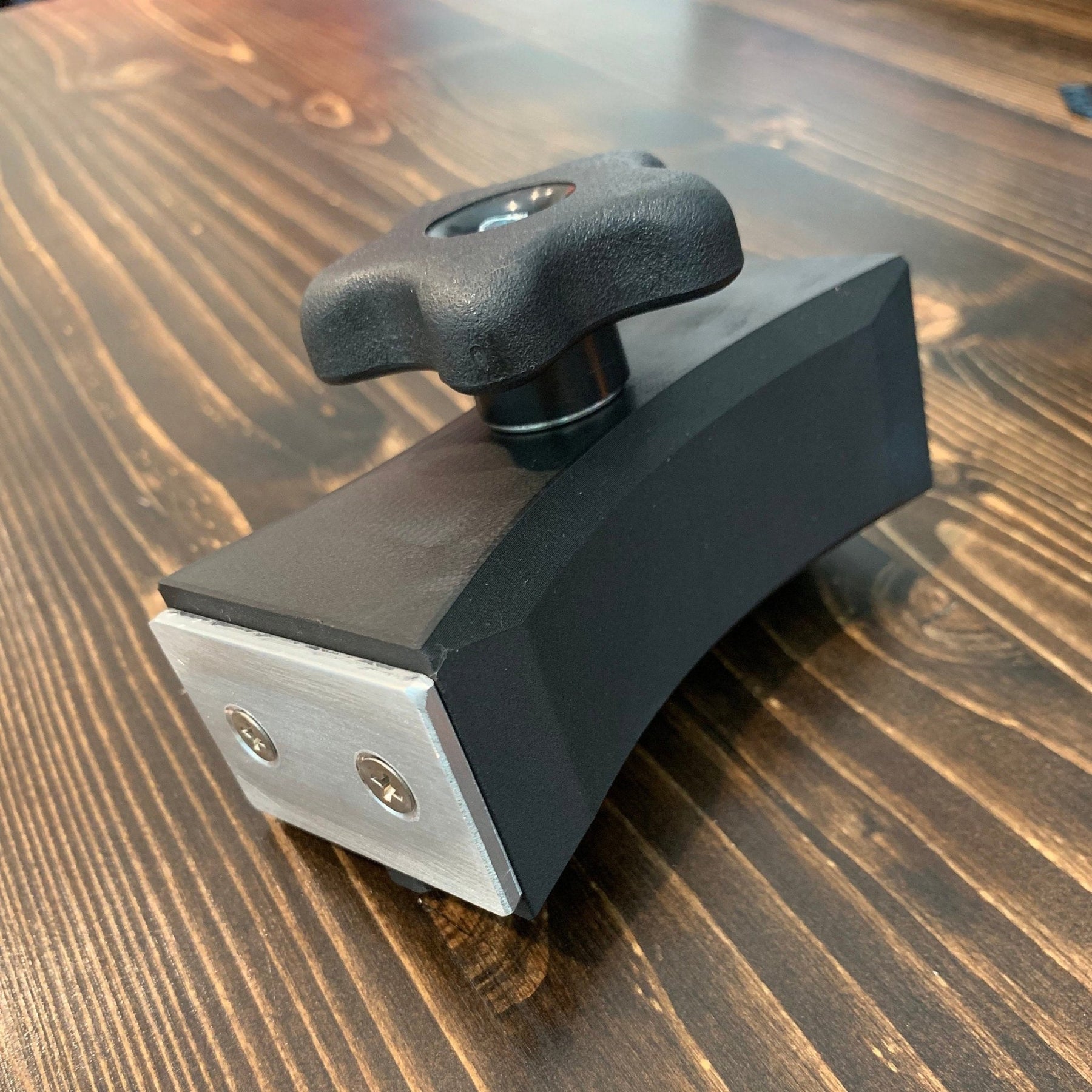 Fenceless Stop Block Hardware Kit
THIS LISTING IS NOT FOR A FULLY ASSEMBLED STOP BLOCK

This product includes all of the non-3D printed parts and hardware necessary to complete the fenceless stop block as featured in the Shop Nation YouTube video. If you elect to 3D print your own stop block, it can be expensive to source these parts individually so I've decided I'll offer them since I'm buying/producing in bulk anyways.

In total you will receive:
QTY 1 - 5/16 T-bolt
QTY 1 - 5/16 Washer
QTY 1 - Aluminum Plate with countersunk mounting holes
QTY 2 - 8-32 Heat Set Inserts
QTY 2 - 8-32 x 1/4" Flat Head Screws

Thanks for looking and consider checking out some of my other products here on Etsy or my videos on YouTube (Channel: Shop Nation).