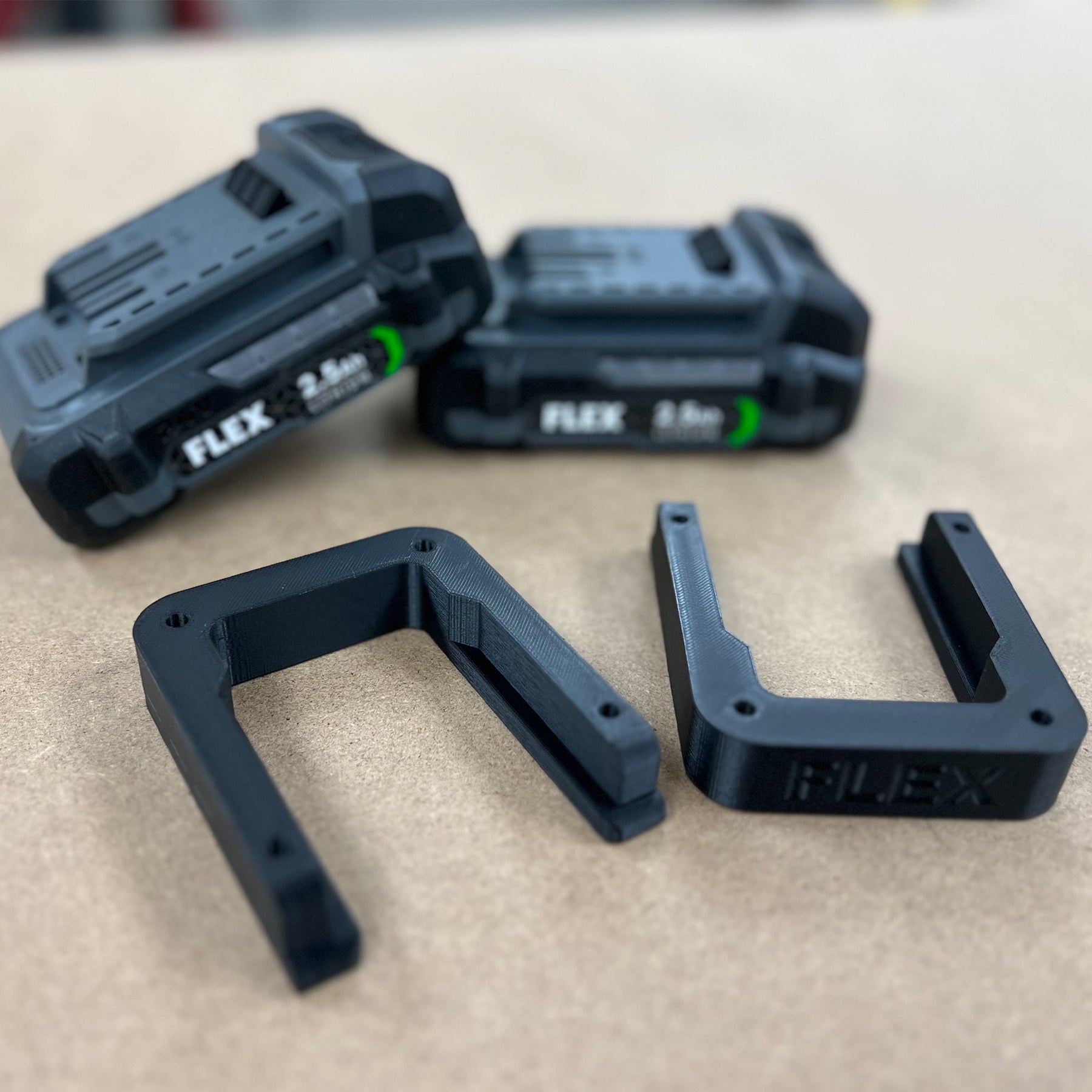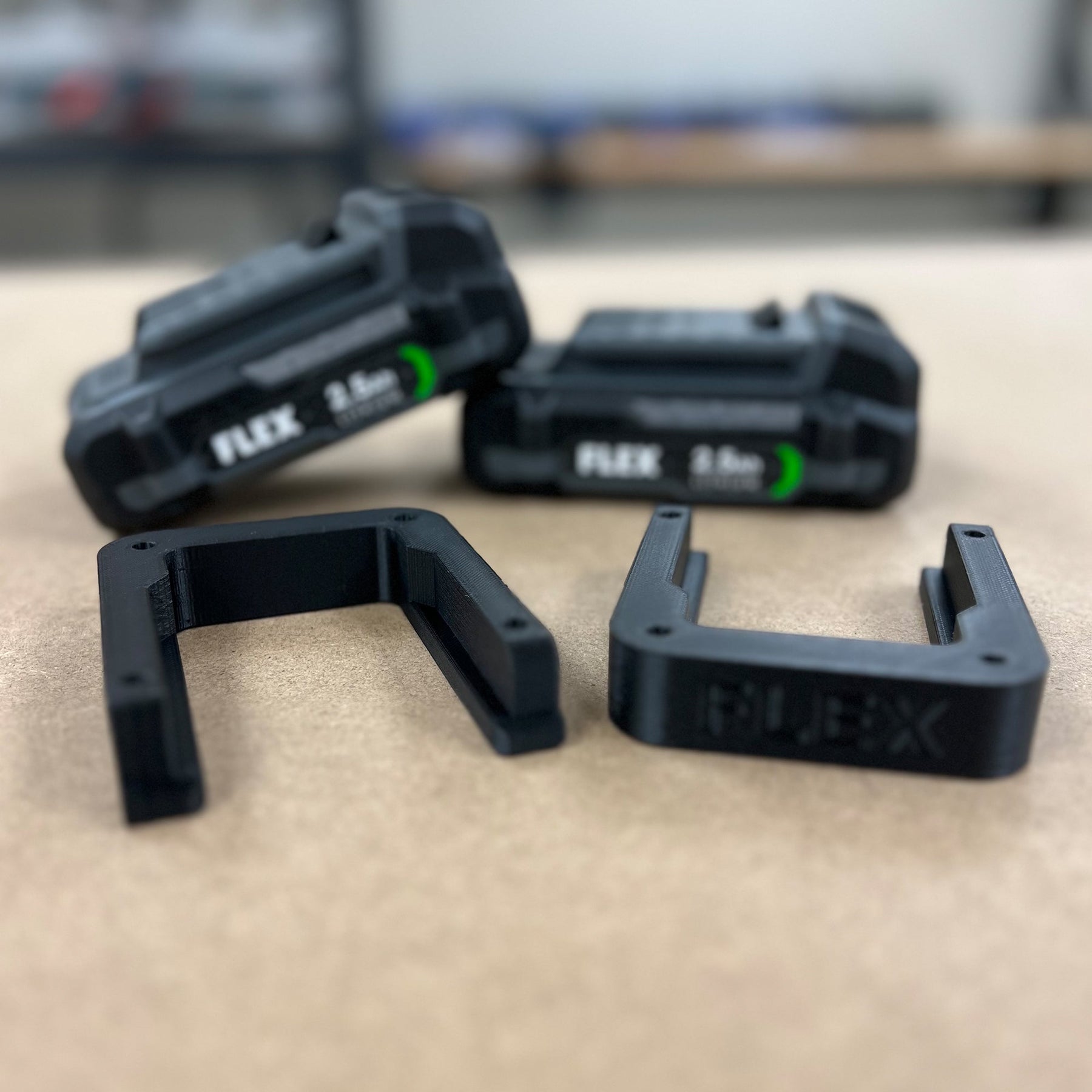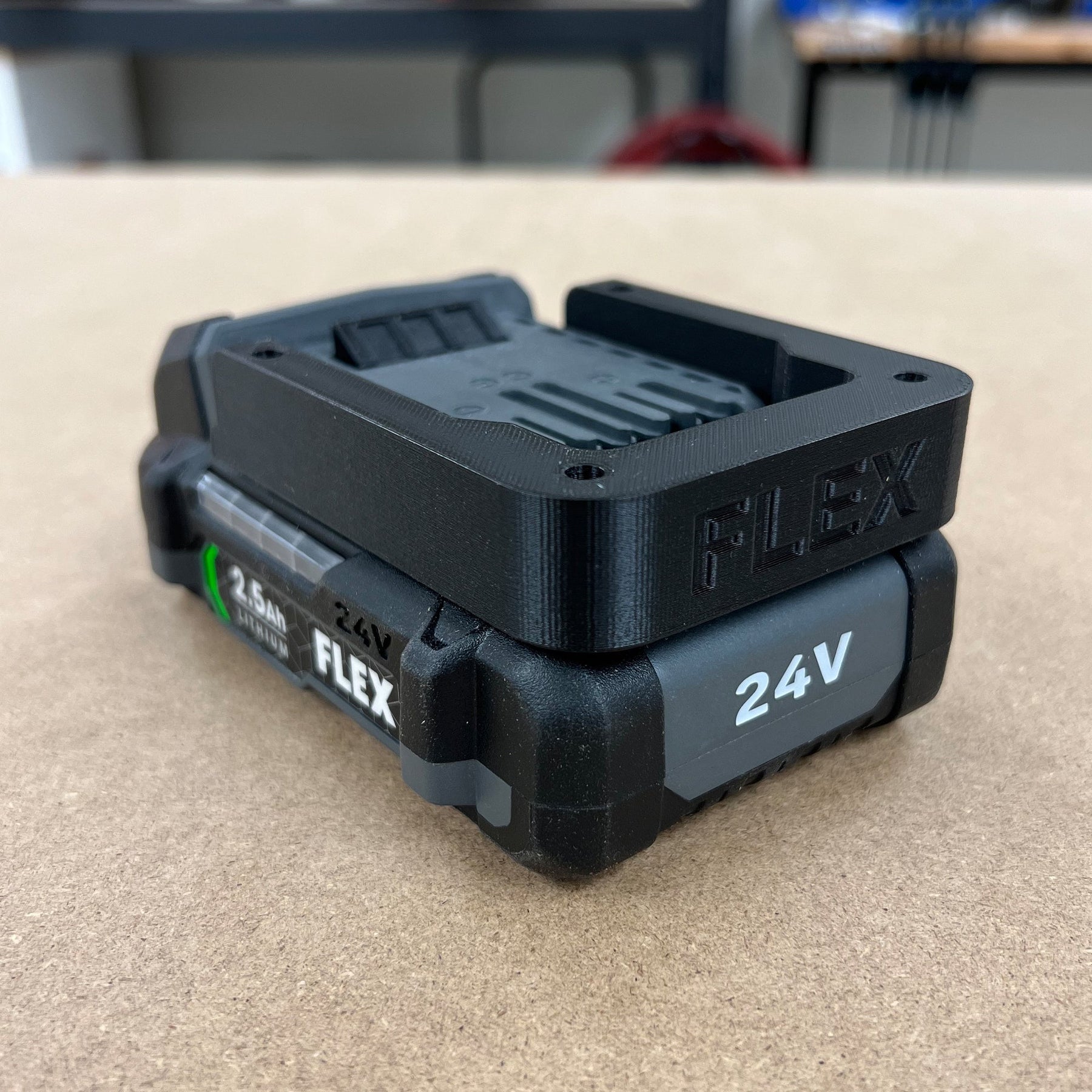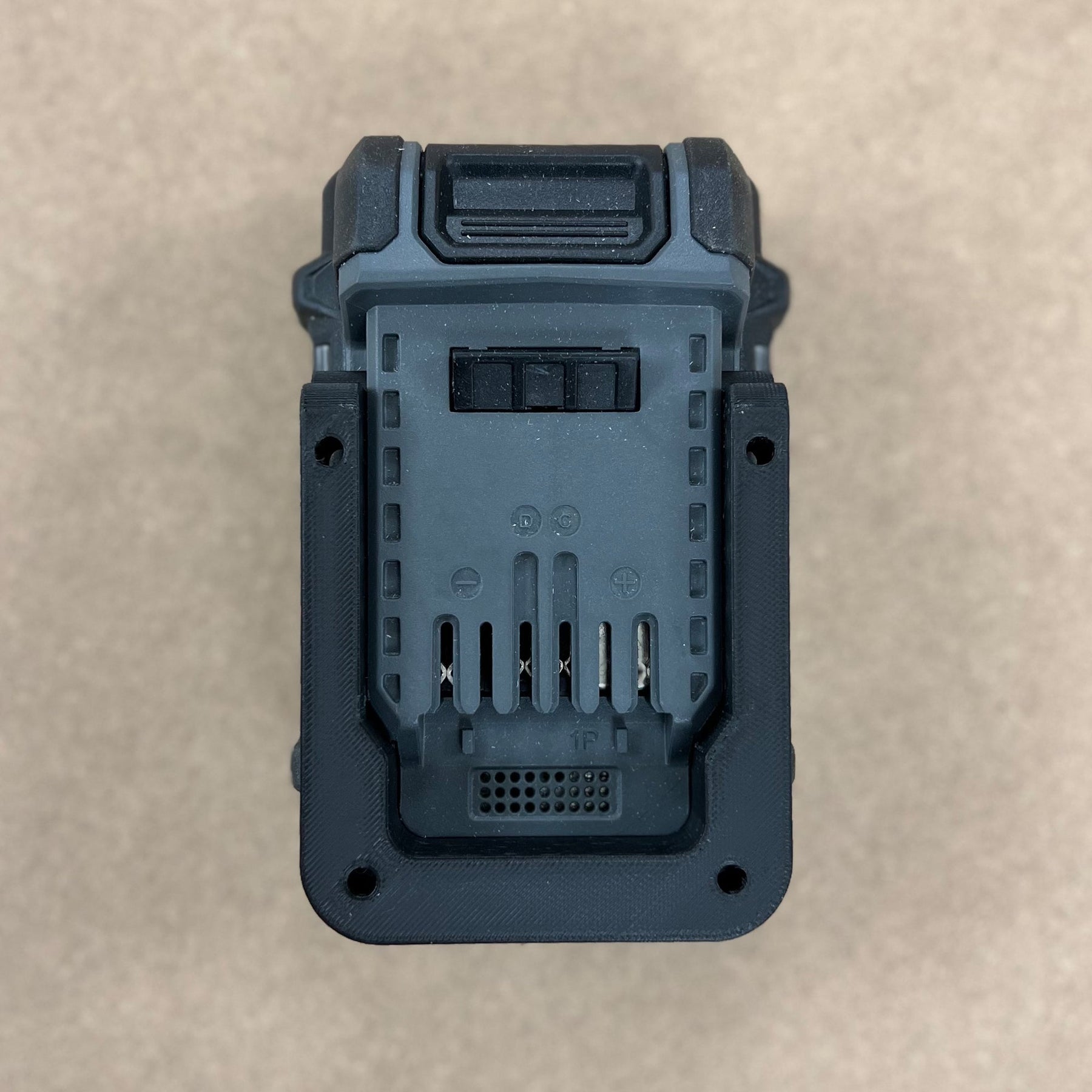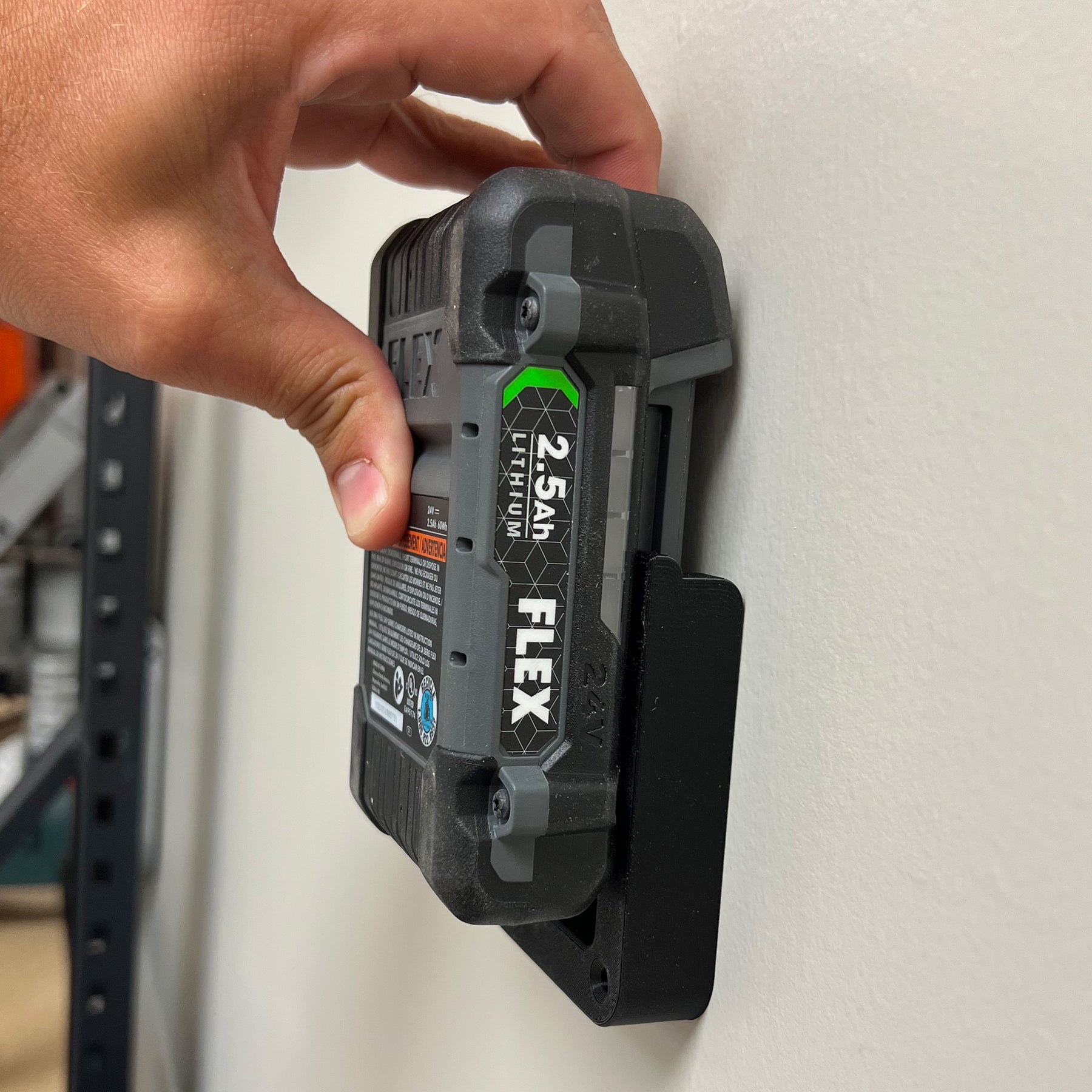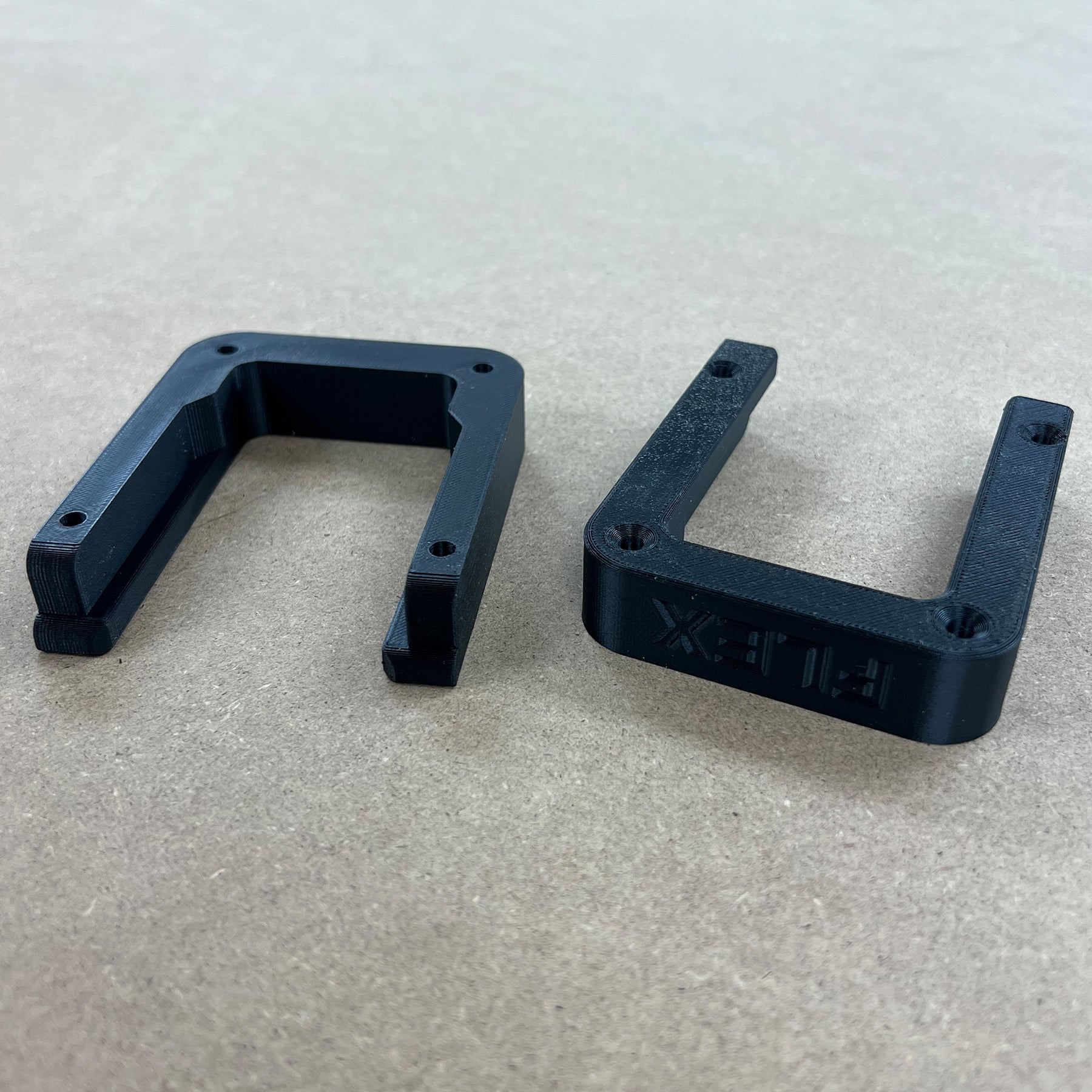 Here is the easiest way to store your Flex 24V batteries around your shop.  These can be easily mounted just about anywhere with (4) #8 screws in 2 orientations:
- Horizontally underneath something like a workbench or cabinets
- Vertically on a wall, workbench, or side of cabinets
These have been designed to perfectly fit your Flex 24V batteries.  They are sold in PAIRS.