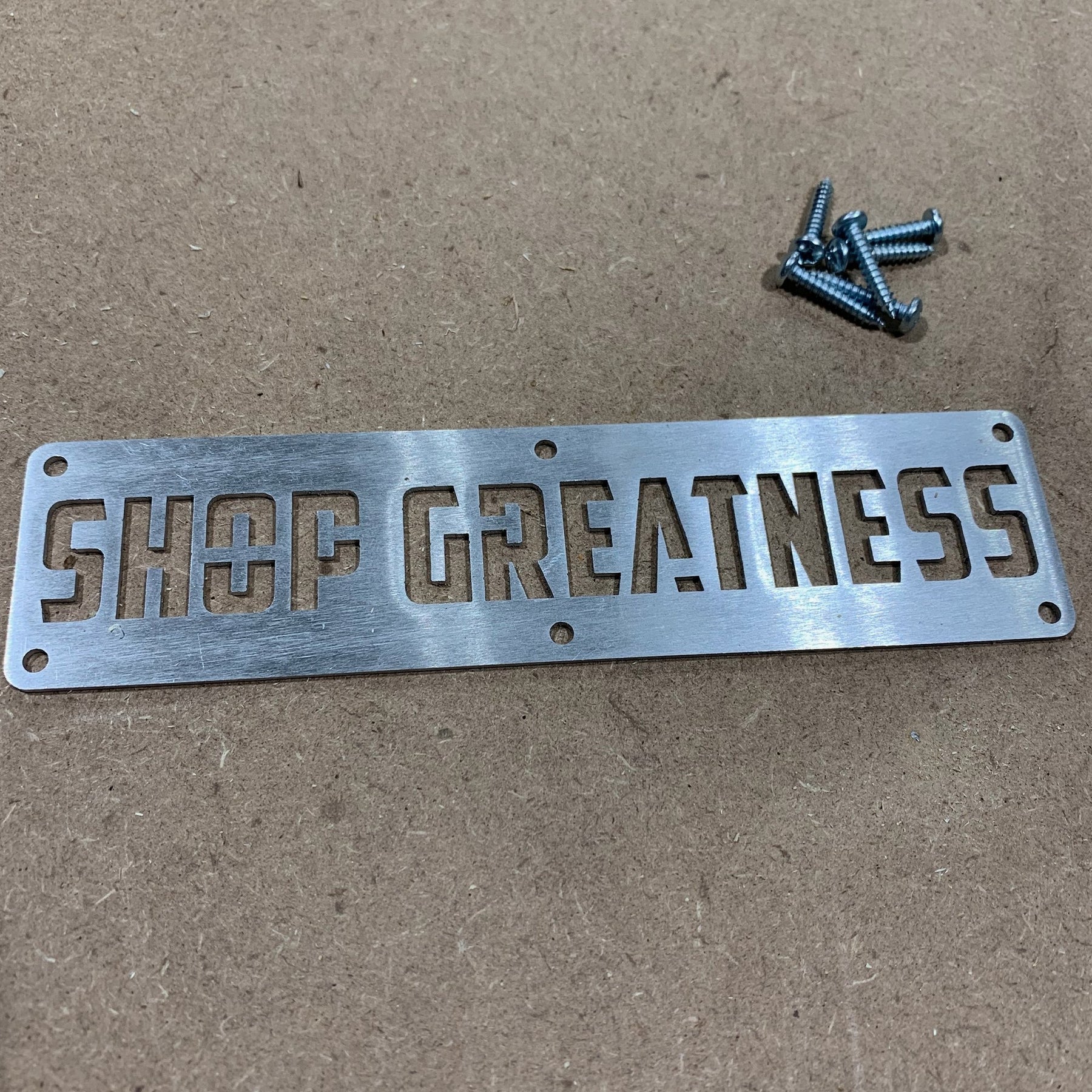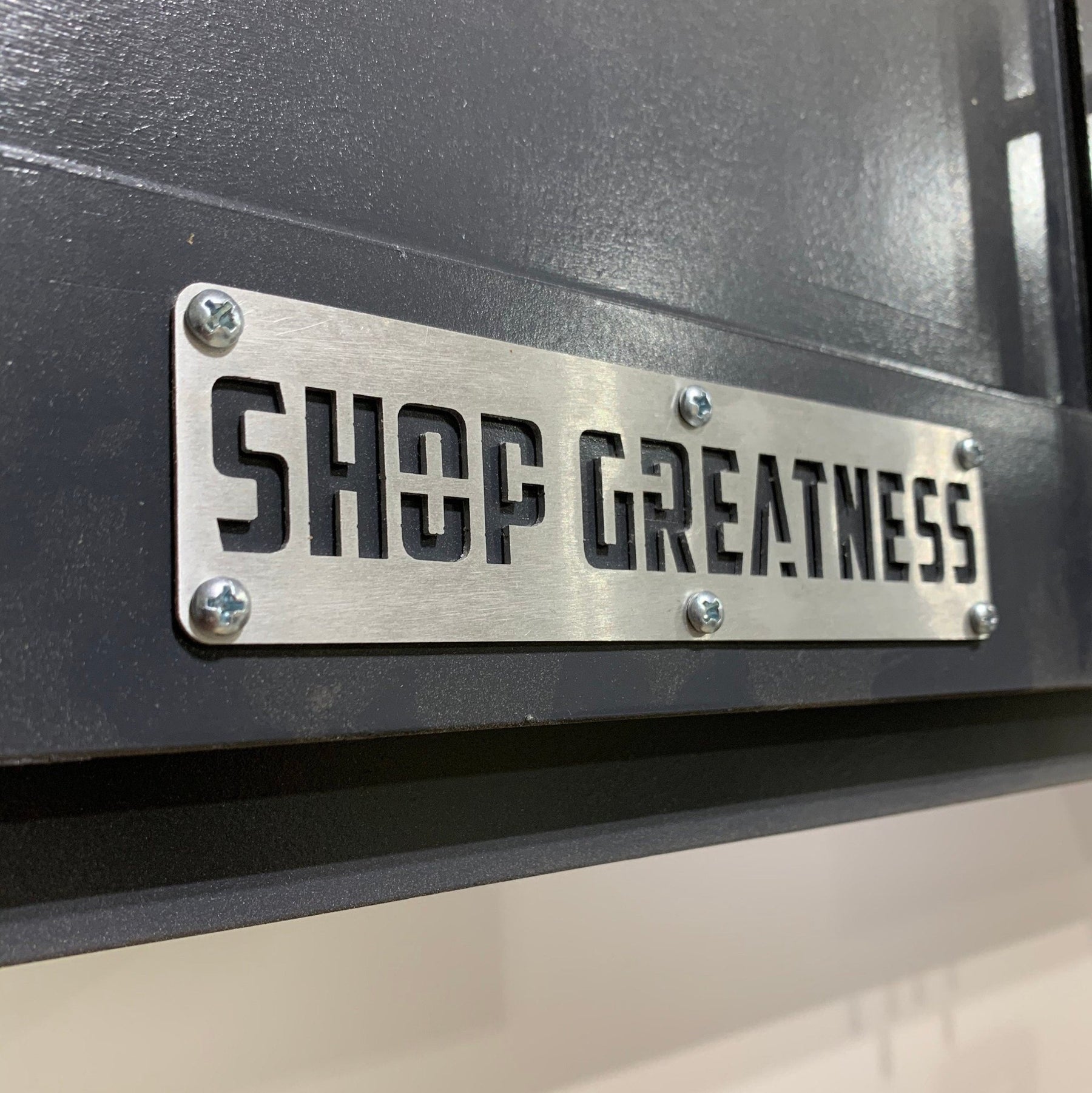 Official "Shop Greatness" Metal Plate
This listing is for an official "Shop Greatness" plaque meant to designate a shop project or space as worthy of the title.

The saying "Shop Greatness" stems from the YouTube channel "Shop Nation" in which the goal is to create the ultimate workshop.

Plate is made from aluminum and measures 6.5"x2" and is roughly 1/16" thick. A total of (6) mounting screws are included.