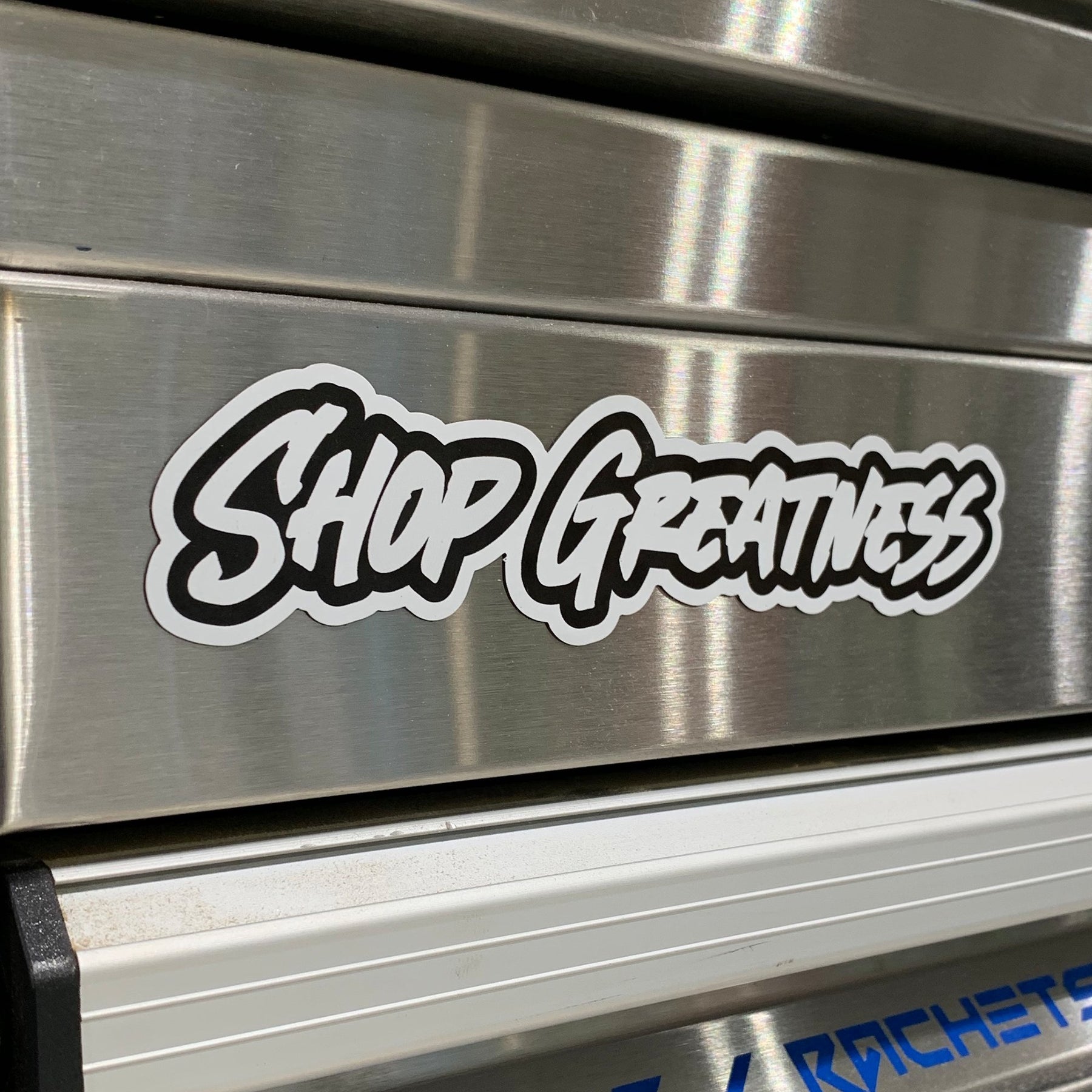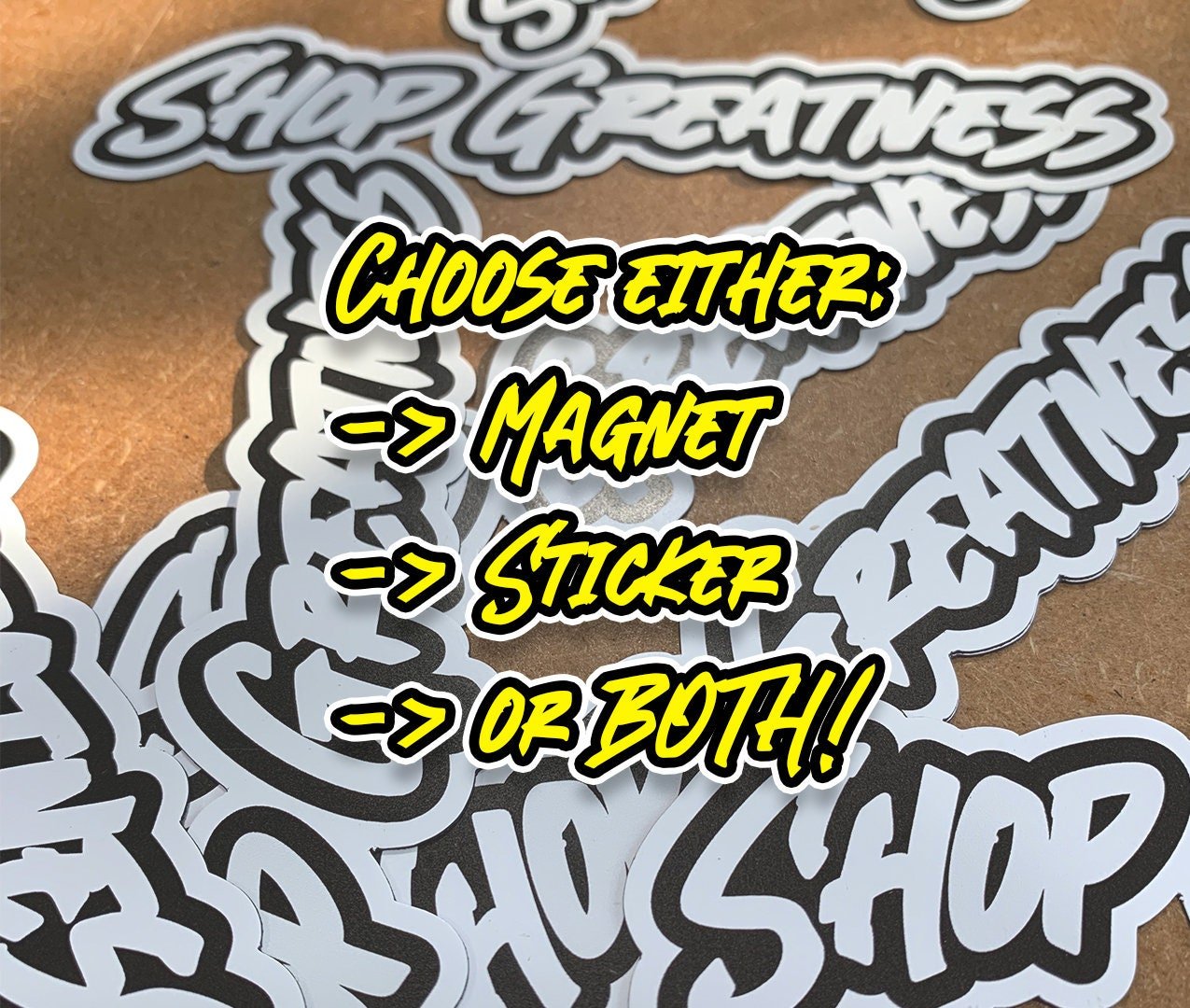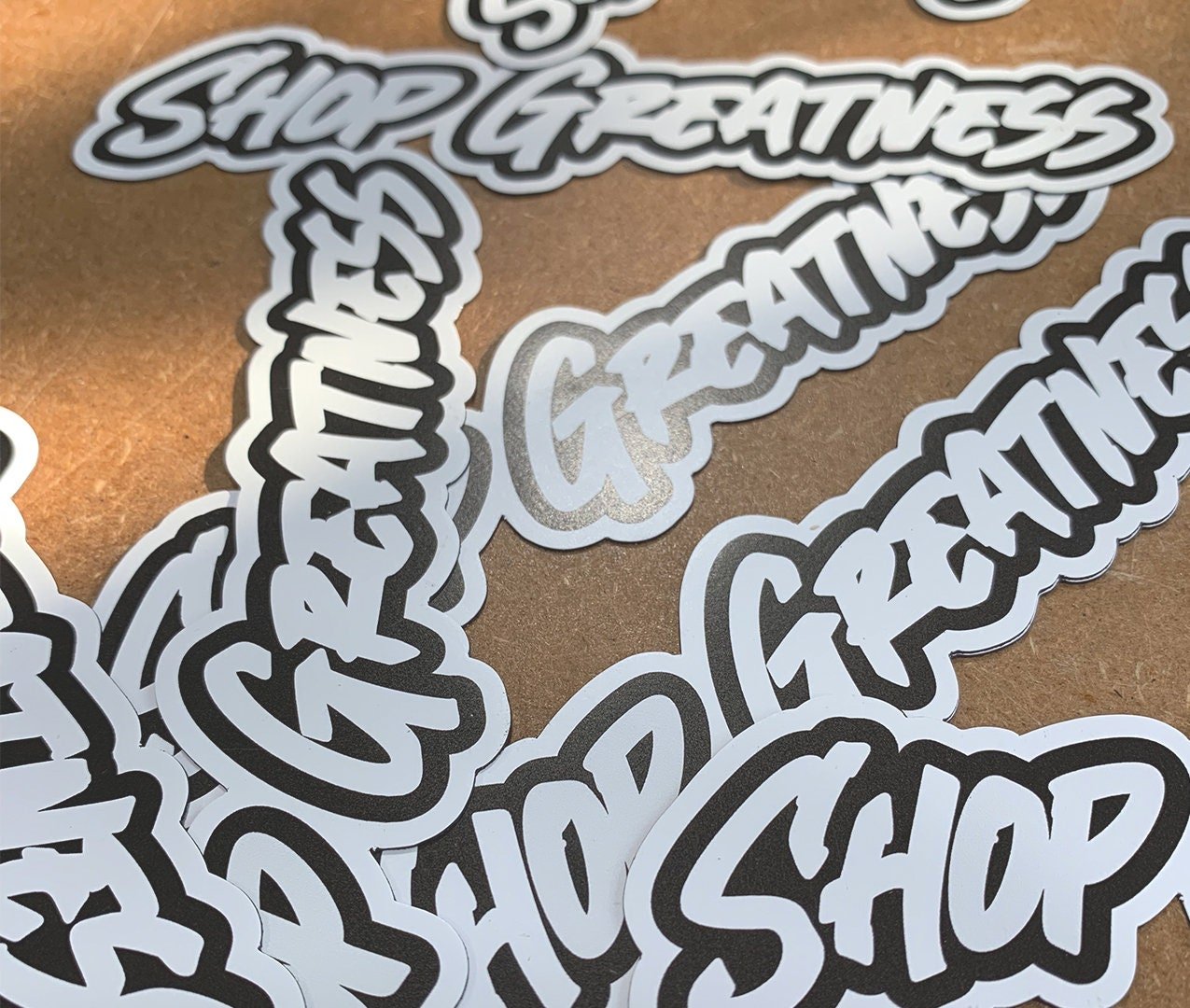 Shop Greatness Magnet or Sticker (Shop Nation)
Add a "Shop Greatness" magnet or sticker to your workshop to show the world you are on the path towards it! This slogan has become my Mantra as I build out my workshop on the Shop Nation YouTube channel.

The item measures 6" long and 1.5" tall. The thickness of the magnet is 0.020" (0.5mm) and it is flexible so it can be applied to curved surfaces too!

This product directly supports Shop Nation and officially makes you a member!