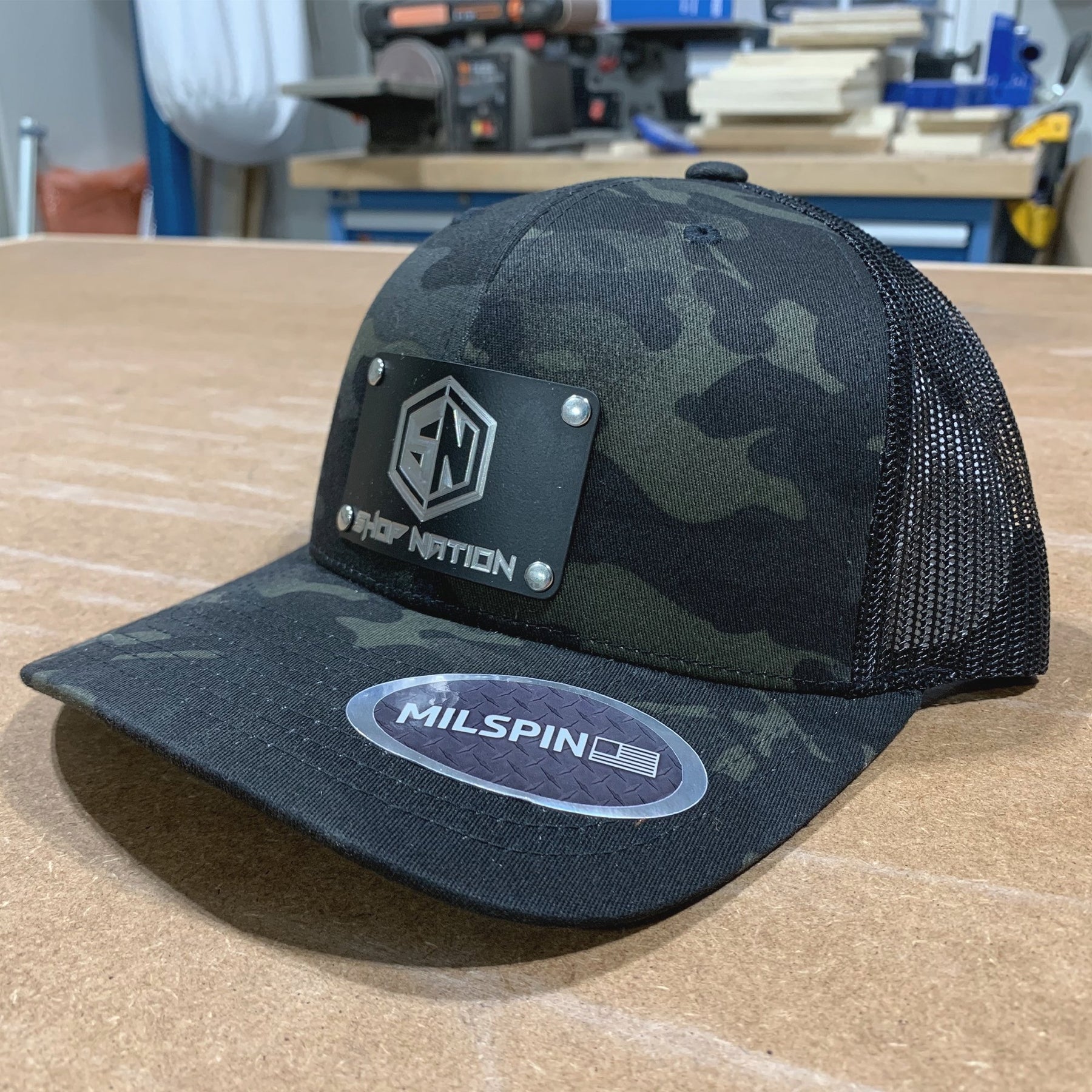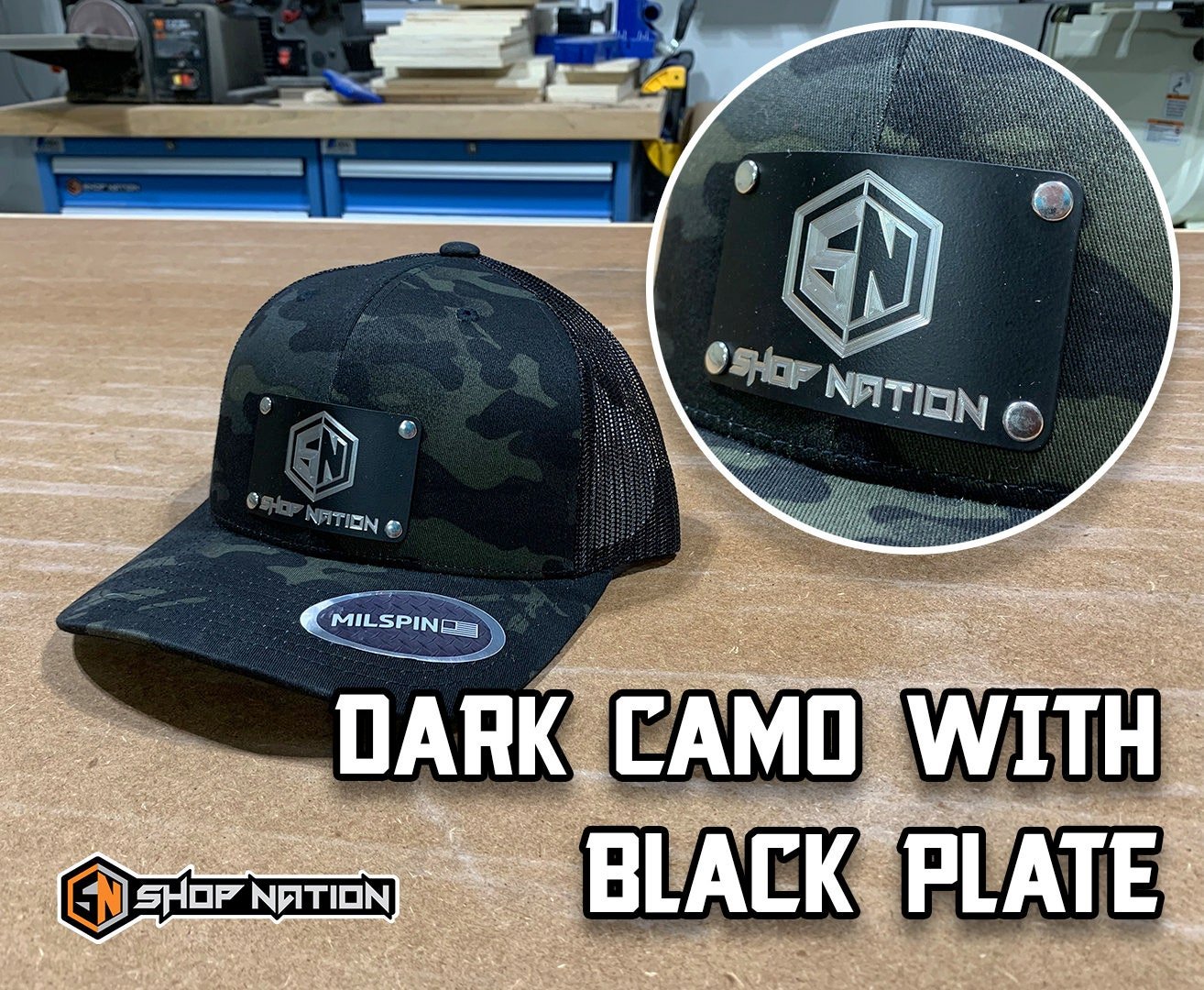 Shop Nation Metal Plate Hat
Primary color:
Dark Camo/Black Mesh
Laser engraved stainless steel plate with Shop Nation logo. These hats are produced by MilSpin for Shop Nation.

The hat is a dark camo with a black mesh snap-back.  The metal plates are riveted onto the hat.

Thanks for supporting Shop Nation and as always, keep pursuing #shopgreatness!