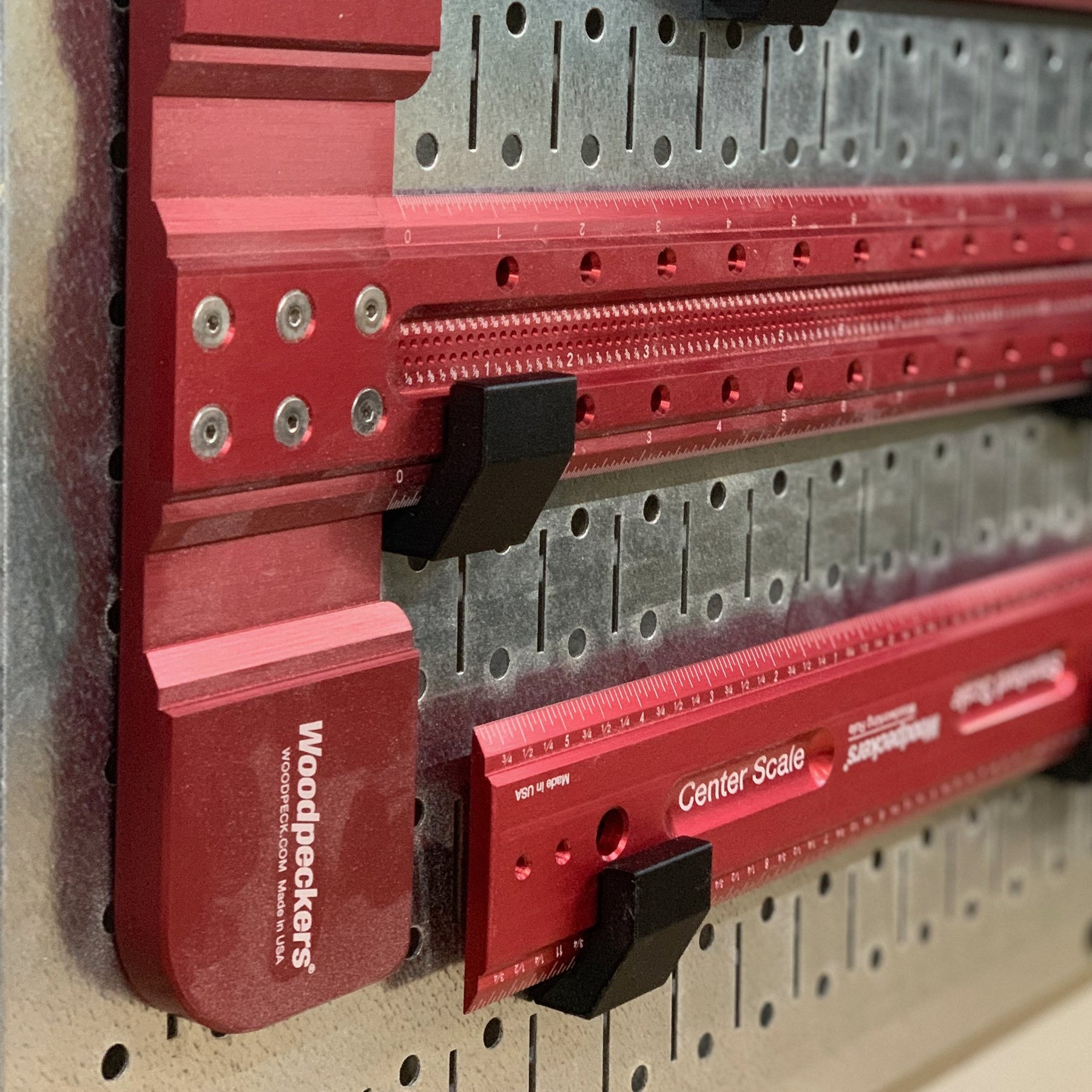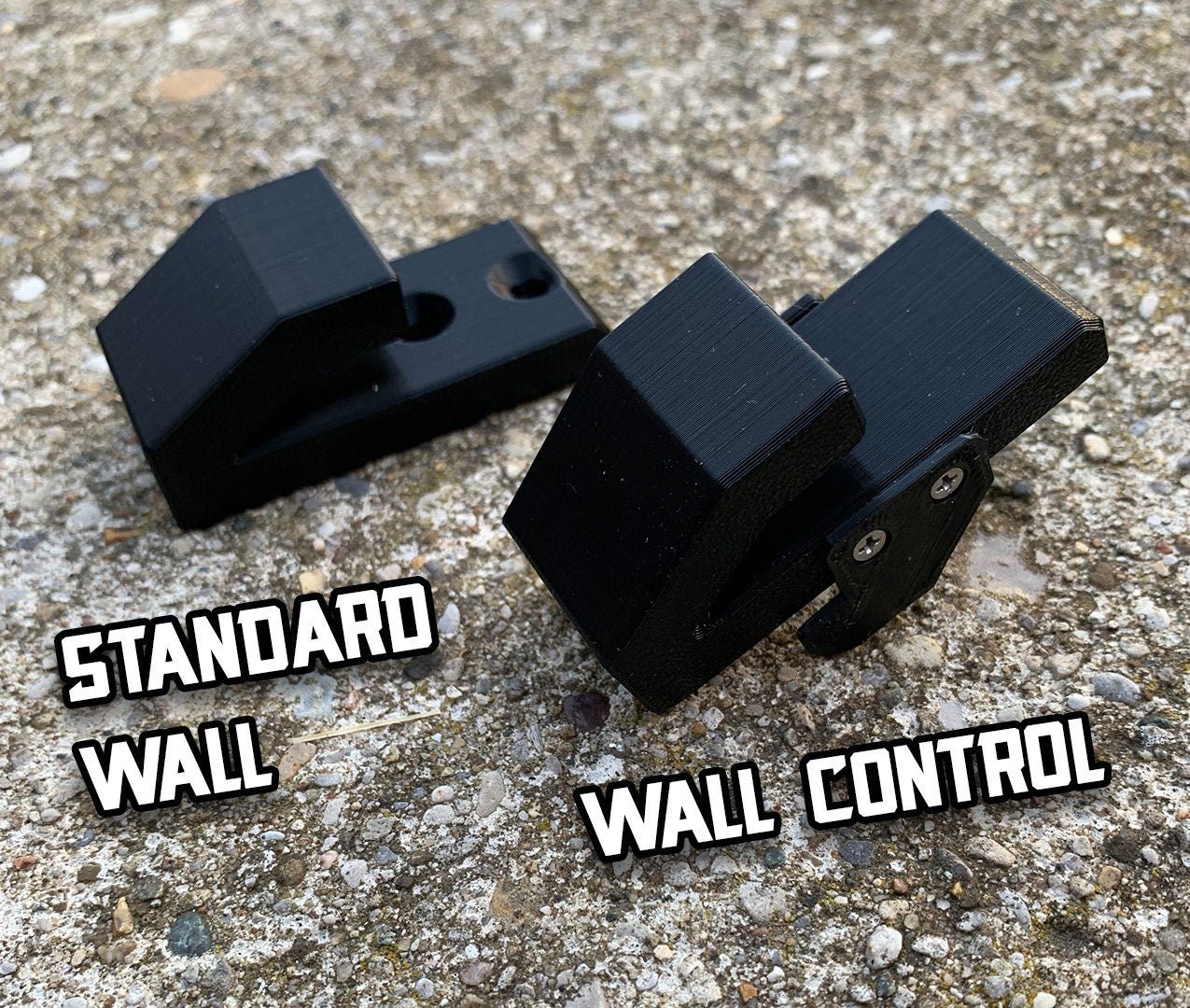 Woodpeckers T-Square Hangers
Here is a great way to display and safely hold your woodpeckers T-squares and rulers on either Wall Control panels or just a regular wall. These hangers were designed so that the aluminum Woodpecker tools would not be damaged. They are 3D Printed out of a durable yet non-abrasive plastic.

This was featured in my YouTube channel (Shop Nation) and enough people have asked if I will sell these...so here you go!

Listing is for either (4) or (10) hangers.

Wall control design has a "bracket" on either side to work perfectly with Wall Control panels!
Standard design has (2) countersunk screw holes that you can use to mount anywhere!

Default will be printed in BLACK but can also be supplied in GREY if specified!