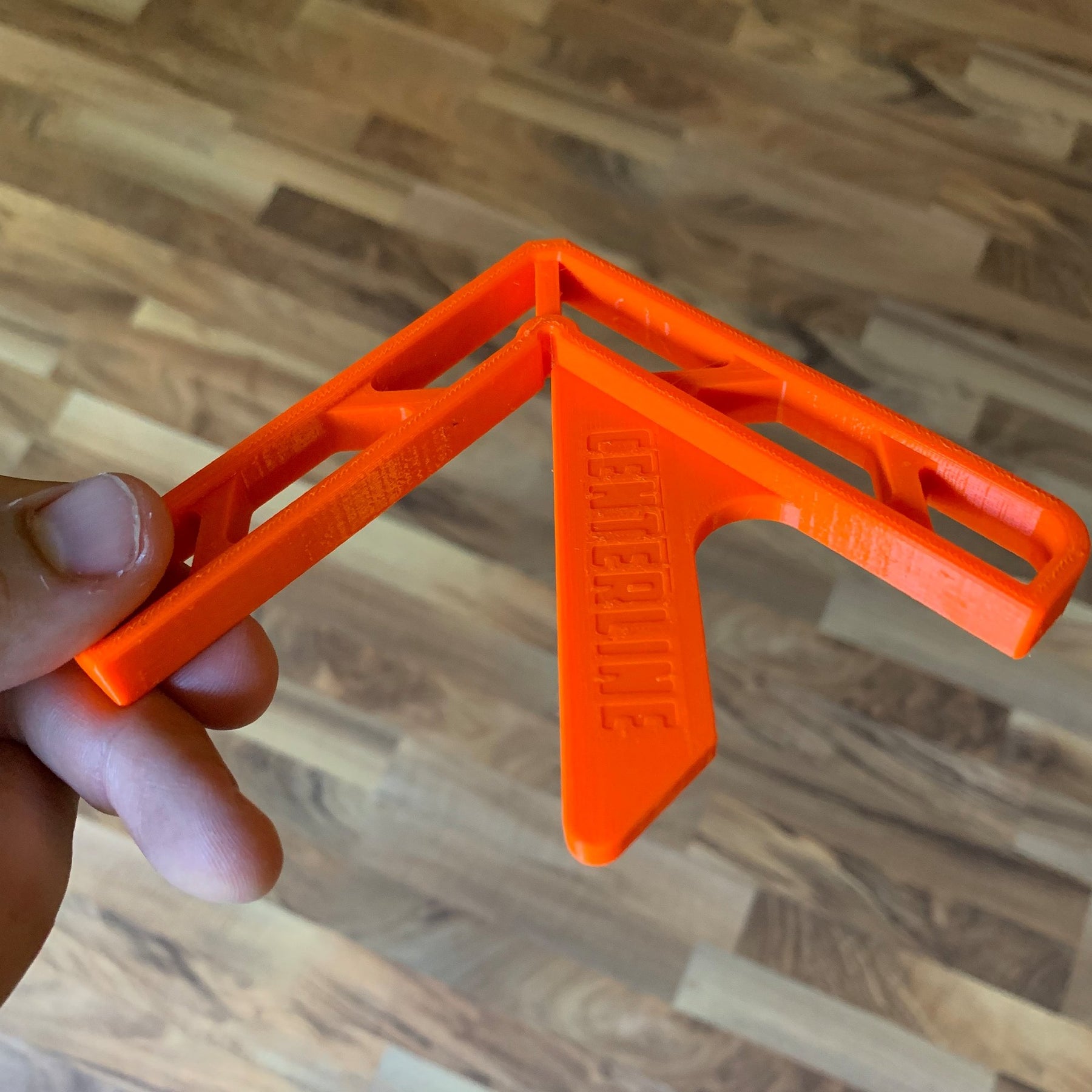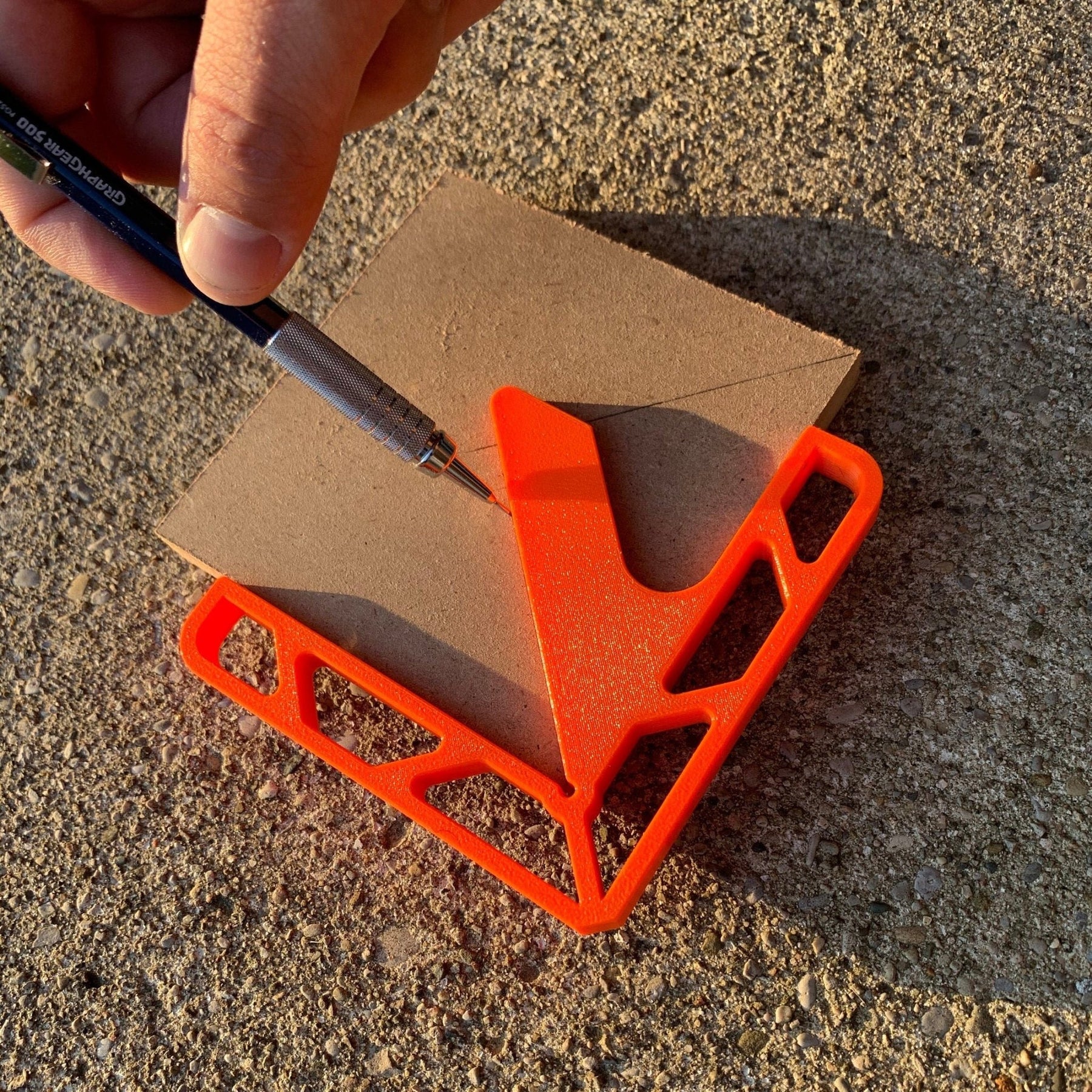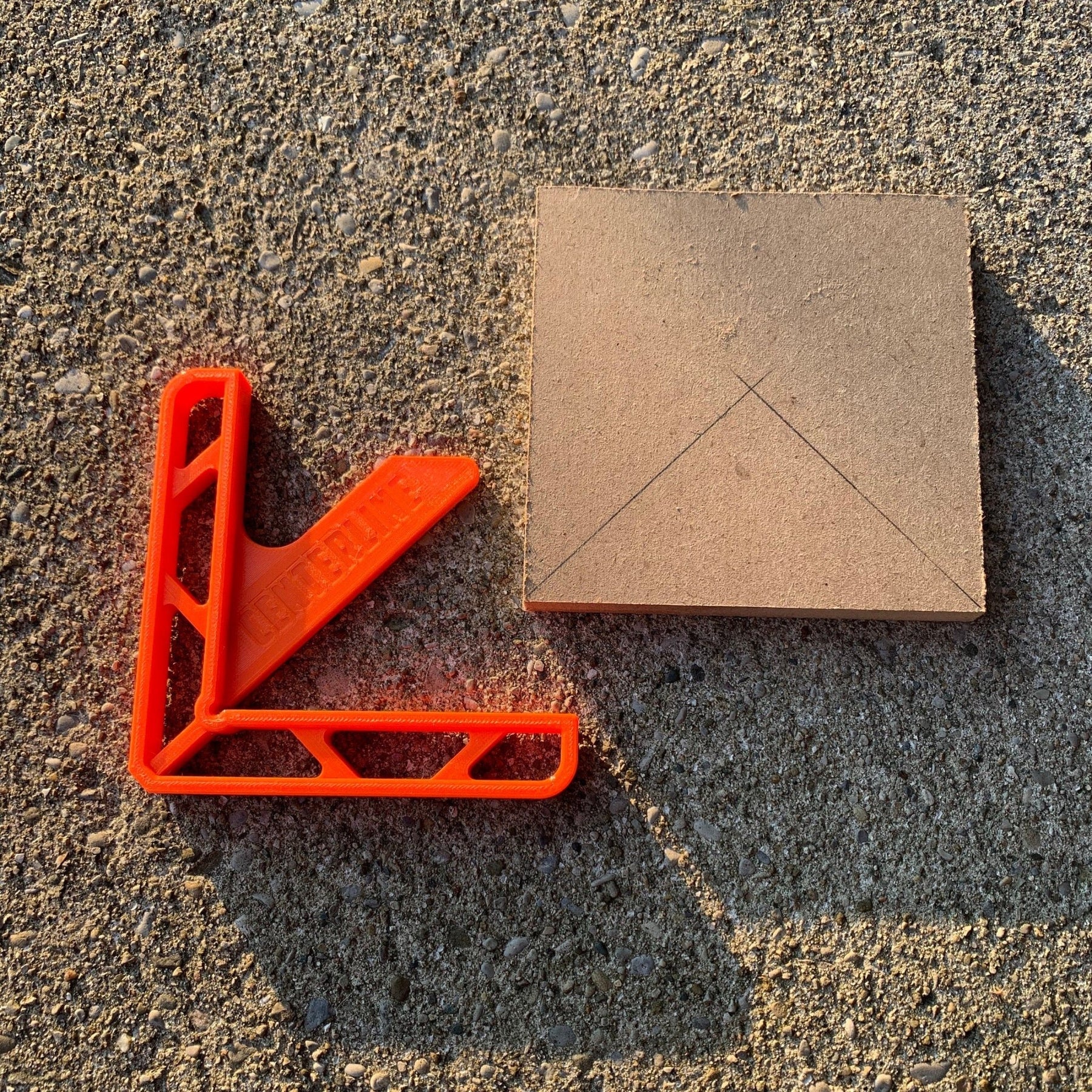 Woodworking Center Finder Tool
A really handy tool to have around your shop to quickly find the center of either round or square stock. This tool is really light weight and measures 4" x 4" so it stows away easily in a drawer. You could use it to find centers on objects up to about 7" in diameter.

Uses:
- Center finding pen blanks for turning
- Center drill holes for dowels
- Find centers for wood turning
- Small speed square for 45 degree angles

This tool is 3D printed out of PETG which is a very tough and resilient material.